CHILDREN'S ON-LINE Sunday school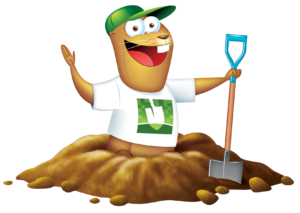 Curriculum: Powell UMC uses "DIG IN" by Group Publishing. This year we will be DIGGING INTO The Bible in One Year! We will go on a whirlwind journey from Genesis to Revelation. The kids will experience a relationship with God through the eyes of ordinary Bible people. Kids will discover that they are a lot like people God has always loved and worked through! The weekly message around the verses and focus will be written and given by Ms. Rebecca every week!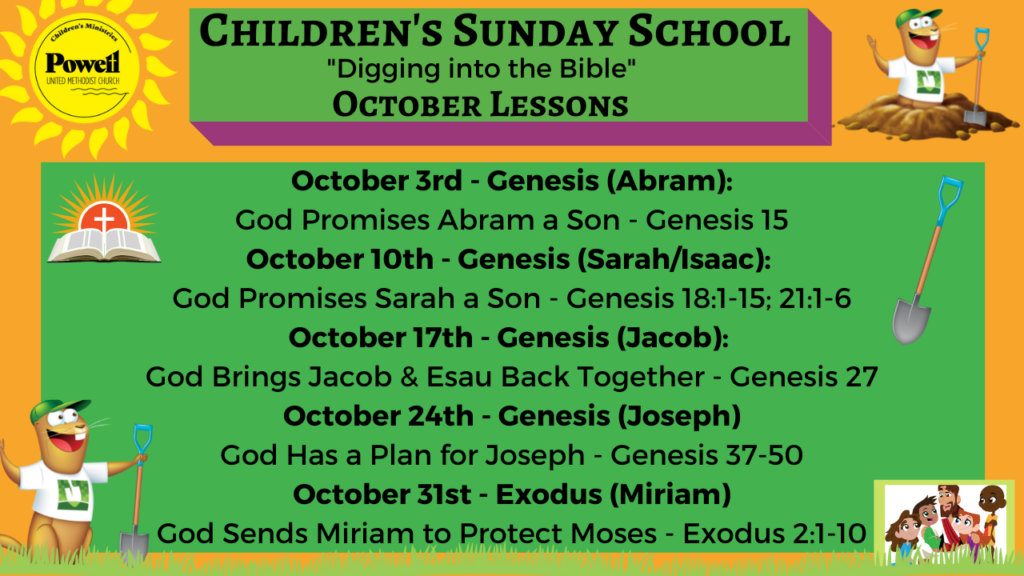 On-line Sunday School Worship service music and a message by Ms. Rebecca.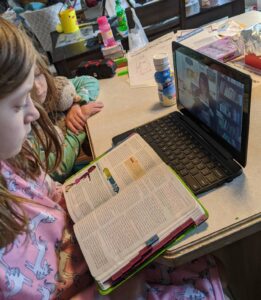 Bible Story: "God Brings Jacob & Esau Back Together"
Click HERE for previous on-line Sunday School videos.