GOOD WORKS, ATHENS OH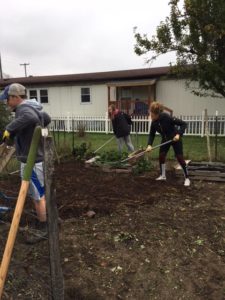 Since 1981, Good Works has been worshiping God by providing shelter and a Community of Hope for our neighbors struggling with poverty in Appalachian Ohio. Good Works is a Christ-centered, 501(c)3, non-profit organization.
To learn more, visit
www.good-works.net
.
Powell UMC has partnered with Good Works for several years and does several trips a year.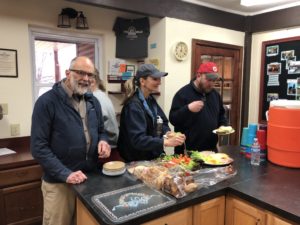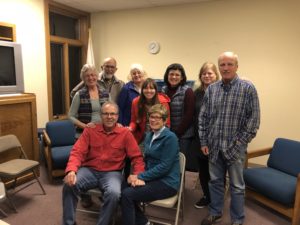 Men's Serving Day, Saturday, October 6th, 8am-4pm.
Friday Night Life is a meal and fellowship event in the community designed to bring people from all walks of life together. A team goes to Athens County to serve and share this meal with the community there. Next dates to serve:
November 9th 2pm-9pm
Overnight Work Retreats
are ways for the people from our church serve together with Good Works helping those in need in the Rural Appalachia. You can stay overnight or just come to serve for a day. The next Work Retreat is Nov 9th and 10th.
To register and with questions contact Pastor Katya Brodbeck at
katyabrodbeck@powellumc.org
.
WEST VIRGINIA FLOOD RECOVERY
In June 2016 massive flooding impacted 44 out of 55 West Virginia counties. UMCOR and FEMA report that the flooding was more harmful than most natural disasters because of breadth, geography and inherent poverty. Rebuilding is expected to take until 2020 or 2021.
Those who feel a nudge to go are invited to prayerfully consider being a part of the team. Although skills are important, people willing to simply help and offer the presence of Christ are equally important. The trip will provide time for reflection, relationship building and fun in addition to work.
Fall Weekend West Virginia Mission Trip, September 27-30: The work is home rebuilding or repair, but most important is the gift of presence. If you are interested in being a part of this group, come to an informational and organizational meeting on Monday, August 6 at 7:00 pm or email Sandy at sandyhuber@powellumc.org.
Email
sandyhuber@powellumc.org
if you feel called to offer hope and service in the midst of the disaster caused by flooding.
WATOTO READ
DONATE TO BUILD A CLASSROOM
Mission– To resource and advocate for the education of children and young adults living in refugee camps in Sub Saharan Africa.
Vision– We envision healthy, hopeful, productive and self-sufficient people, resettling and rebuilding their communities despite having been in refugee camps.
Goal– In 2017, Watoto Read's goal is to build 10 schools in refugee camps in Chad, Sub-Sahara Africa. Watoto Read is partnering with Jesuit Relief Service (JRS), a well-established humanitarian organization, to implement educational projects in refugee camps in Sub Sahara. JRS currently oversees the administrative needs of a large number of refugee camps globally and has infrastructure in place to provide for education; however, it is grossly under-resourced. Most refugees in Chad camps have fled violence in neighboring Sudan. An estimated 1.5 million refugee children in Chad alone are without access to education. The largest barrier is the lack of adequate shelter and sanitation. At present, children attend school outdoors under harsh sun with high temperatures, dusty winds, and occasional rain. Many parents are reluctant to send their children to school without proper shelter or sanitation facilities (bathrooms).
Awareness-
We strive to raise awareness for this important cause. Many people don't realize the need for education in refugee camps throughout Africa. Often, relief funds run out after providing for housing, food, and medical needs, and education remains unfunded.
Primary Education-
When the children of Darfur and their families fled their villages for their lives to Chad, they lost not only their homes but also their schools. Without education, a whole generation of children will be lost to the future, with little hope of becoming self-sufficient
.
Watoto Read was founded in response to the global refugee crisis and overwhelming lack of access to education for children.
Education provides stability and a sense of normalcy and acts as a form of vital psychosocial support to children whose lives
have been affected by crisis. Education can also lessen a child's vulnerability to child labor, sexual violence, recruitment into
armed groups, or early marriage. Access to education is a fundamental human right.
Sub-Saharan Africa- Since the violence began in the Darfur region of Sudan, over a million people, including large numbers of women and children, became refugees in crowded camps in neighboring Chad. Though the tragic violence in Darfur does not get as much media attention these days, the needs of refugee children has not gone away.
Safe and Accessible Schools- We are striving to provide safe structures so that children can get out of the elements to learn, close to where they live so that all children can walk to school. Parents are often reluctant to send their children to school if the conditions are unsafe and unsanitary.
Our goal at Powell UMC is to raise $10,000.00 to fund the construction of schools in Chad refugee camps. For
$10,000, local teams will build and furnish a classroom that can educate 60 children as well as fund a teacher's salary for 1 year.
We have met our goal for the first classroom, now let's reach for a second classroom!
Donation envelopes are available on the Watoto Read display table in the Main hall or in the pew pockets or you can donate on line.