2022 Advent & Christmas Season
Click here for the Advent Season schedule and registrations.
15 people from Powell UMC traveled to Dawson Springs, KY Hopkins County to do the work of rebuilding following the deadliest tornado in the country. The tornado killed 17 people in the county and our team listened to the stories of people on that terrifying night. The team stayed at Hanson Baptist Church in Hanson. Our morning started with devotional time and prayer. We worked in the morning and afternoon. Most nights we cooked our own dinner in the church kitchen. One night we ordered pizza from a local pizza shop when Hanson celebrated their 150 anniversary. Our work was transformative and helped us grow in our faith. We saw a lot of devastation but also experienced the hope and resilience of the people there. There were signs of rebuilding everywhere. We worked on four homes and met their owners. One of them, Marty, whose roof was blown away by the tornado, had lunch with us once and even helped with some work. She will be moving into her home soon. Our next trip to Kentucky will be April 30-May 6. If you are interested, please let Pastor Katya know.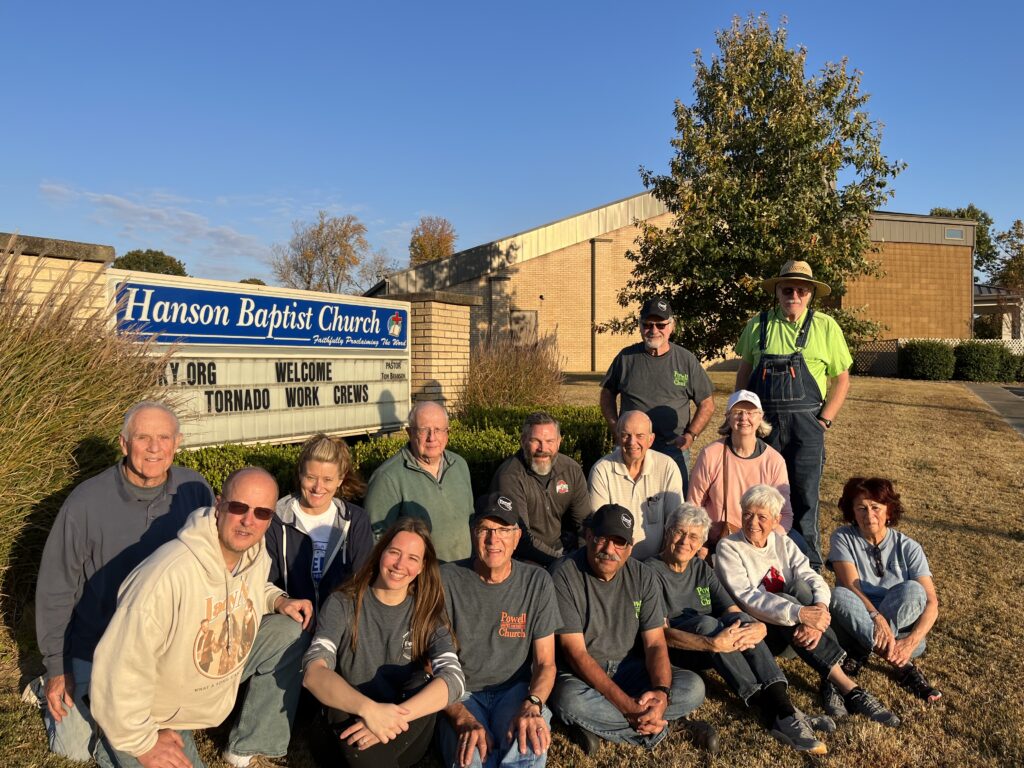 Read more...
---
Powell United Methodist Church
**(when searching our location for driving directions, enter the name of the church in lieu of the address. We apologize for any confusion).
Office Hours: Mon-Thur 9:00am-3:30pm
If you would like to be on our e-mail list
to receive "E-notes" and Pastor's notes,
let us know by phone or email.
Follow us on our social media outreach and stay connected with the latest updates and ministry events.