SMALL GROUPS AND STUDIES
For previous LIVE webcasts/studies and other videos, click HERE.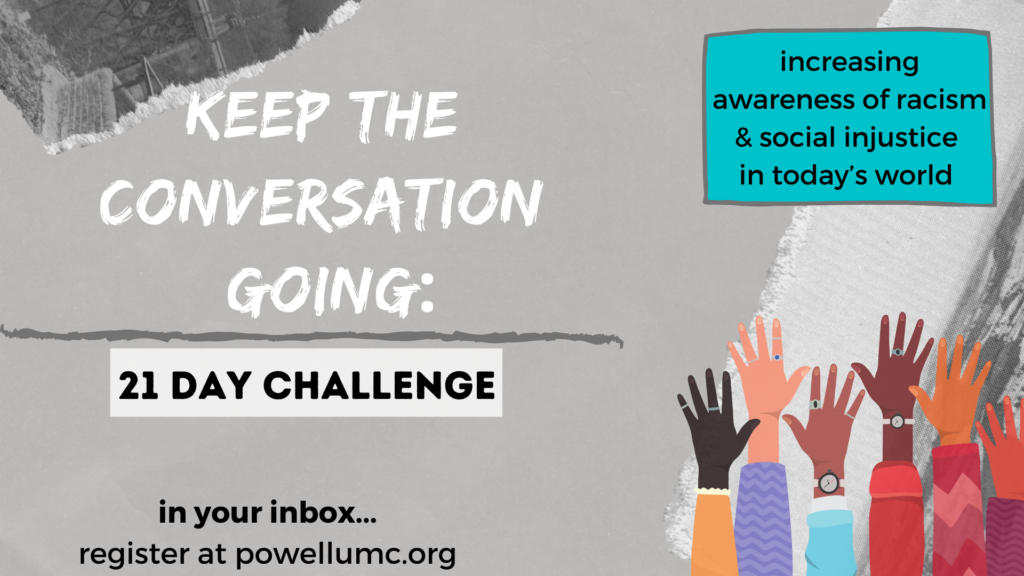 PUMC's Living into God's Dream group invites you to Keep the Conversation Going on racism in America through a 21 Day Challenge. You will receive a daily topic in your inbox for your information and reflection. We hope you will join us in this '21 Day Challenge' designed to increase awareness and understanding racism and social injustice in today's world leading to change. Families are encouraged to take part in this challenge together!
TUESDAY MORNING GROUP (TMG)
This is a group of vibrant retired folks studying a wide variety of topics. By bringing together life lessons and creating fellowship they support each other at this stage of life.
Over the summer there are once a month gatherings.
THURSDAY MORNING GROUP
This class meets on Thursdays at 10:00-11:30am.
It is a hybrid class. You can come in person or use the Zoom technology to attend. This group is multi-generational, both men and women. We study books that relate to scripture. You are welcome to join at any time!
Beginning
July 1st
we will be reading,
I heard God laugh,
by Matthew Kelly, a wonderfully delightful book on prayer. Kelly says, "Come to the silence and learn what it is that you need to thrive. Embrace what it is that makes you dance for joy. And share with everyone you meet the love that Love himself has filled you
with."
You
will need to purchase your own book.
for the zoom link or questions.
WOMEN'S H2O
This class meets Fridays from 9:30-11:00am for women of all ages supporting each other with wisdom and perspectives through the studies we choose.
Over the summer we will meet once a month, focusing on gratitude. Contact the facilitators for dates.
All are welcome! This is a Hybrid class please register whether you will be in person and on Zoom.
UPPER ROOM DEVOTIONS
Bring your Upper Room devotional book and join us! Discussions each week will be from the previous Wednesday entry. Copies of the Upper Room are located next to the Welcome Center.
Monday AM group meets in the Quiet Room.
PM group meets in the Chapel and starts back
AM:
Mondays 9:15am-10:15am,
facilitated by
PM: Mondays
11:30am-12:45pm,
facilitated by
MEN OF IRON
This group meets on Mondays, 6:30-8:00pm for great discussion. We are on break for the summer, contact Brian Riddle with questions.
LILY CIRCLE
Meets on the third Thursday of each month at 7:00-8:30pm.

Activities include: Chili Dinner, Cookie Walk, Book Studies, Used Book Sale (benefiting missions), and Free Store meal preparation.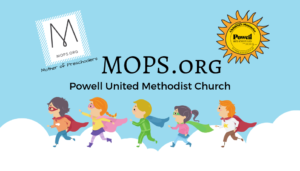 Registration is open!
Click HERE to register and for more information.
For more information about MOPS, check out the national site at
mops.org
.
TnT

20S & 30S
YOUNG ADULTS MINISTRIES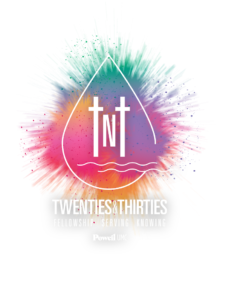 Meets to grow in faith together through fellowship and events.
Watch for upcoming events!

Griefshare is a 13-week, Christ-centered, biblically based support group seminar for people who have lost a spouse, child, family member or friend through death.
The next seminar will begin in January 2022.
Registration is required. There is a $10.00 registration fee due at the time of registration.
For more information contact
EMPTY NESTERS
We are suspending group outings and activities until further notice.
Keep checking back for new information.
For questions about our group contact
WHAT IF?!
(Women Having Adventures in Faith Together)
What if you wanted to try something you have never done before? What if you had a supportive group of women to cheer you on? ALL women, ages 18-100, are welcome to come and try something new in a fun, nurturing and supportive environment.
Watch for upcoming events!
Questions about W.H.A.T. IF?!,
contact
Kathy Nissenbaum,
CONNECTING THREADS
This creative group connects through Christian fellowship, prayer, and the creation of quilts to give away! All are welcome, even if you don't sew!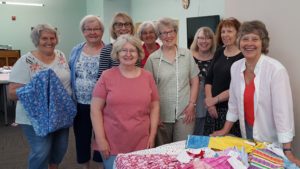 FINDING GOD IN BEST SELLERS
We find God in unlikely places. Each month read a different book for discussion with the group. Upcoming reads:
July 7th: Last Flight by Julie Clark
Aug 4th: Lucky Boy by Shanthi Sekaran
DISCERNMENT
The class is a unique opportunity to explore Spiritual Discernment… that is, figuring out what God is trying to tell us, or where God is leading, or making a decision that seems that we should consider God's input. The class will be a commitment and a blessing all at the same time.
These sessions are facilitated by Kris Shoaf, a deaconess in the United Methodist Church and
Kim La Rue, certificated in Spiritual Formation.