WHAT'S HAPPENING?

BOOK SALE
Drive up and drop off books on August 1st and September 19th, 9:00am-noon. Just drive up to the curb by the red church doors and volunteers will be ready to unload your used books for you! Books can also be dropped off in the book box in the Main Hall starting July 26th. Current books and best sellers are especially needed. All quantities are welcome! Bring a handful or a truckload.
The used book sale will be held on Saturday Oct 3rd. All proceeds from the book sale will benefit missions of the church.
HABITAT FOR HUMANITY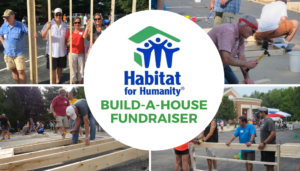 In the month of August we are committed to helping Habitat for Humanity in Delaware and Union Counties build a house for a family. Instead of building a house with our hands in our parking lot, we are going to "build a house" online with our generosity! You can help "build this house" by "buying" one item or a variety of building materials used in the construction of a Habitat home. In the form accessible below, you can select the building materials you would like to "buy". You can also make a general donation through this format or by sending a check to Powell UMC with the memo "Habitat for Humanity Fundraiser." All donations will go directly to building a Habitat for Humanity home. Thank you for responding to the reality of God on the pathway of giving with your generosity!
BLESSING OF THE BACKPACKS
BIBLE BREAKDOWN