"Growing together in faith and sharing God's love and change our world."
WHAT'S HAPPENING?
Scroll down through all of the images for more information.
For this week's bulletin, click
HERE

.

Pizza with the Powell UMC Pastors (PPP) will be Sunday, September 25 at 12:15pm. This is your opportunity to meet our pastors and know more about Powell UMC. We'll provide the pizza, just plan to attend.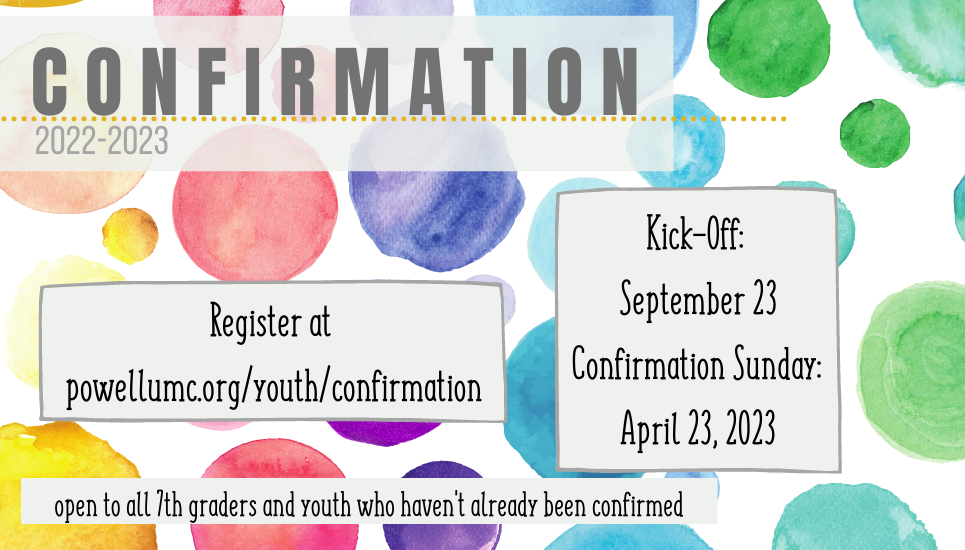 For more information, click HERE.
Save the date for the 14th Annual PUMC Used Book Sale! This year's sale will be Saturday, Oct 1st in the Fellowship Hall, 9am-3pm. The "book box" is out in the Main Hall to begin receiveing your used books. Best sellers and children's books are especially needed. Drive up and drop off, Saturday, September 17th, 9am-Noon. Questions, contact Karen Curren 614-735-1065.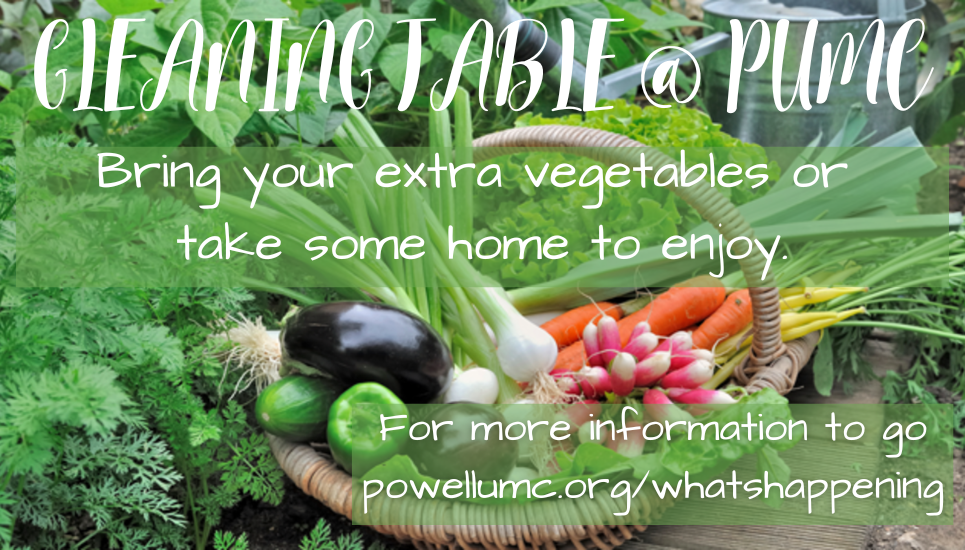 Click HERE for more information.

For more Serving and Mission opportunities,
click HERE.