WHAT'S HAPPENING?
Scroll down through all of the images for more information.
13th Annual PUMC Used Book Sale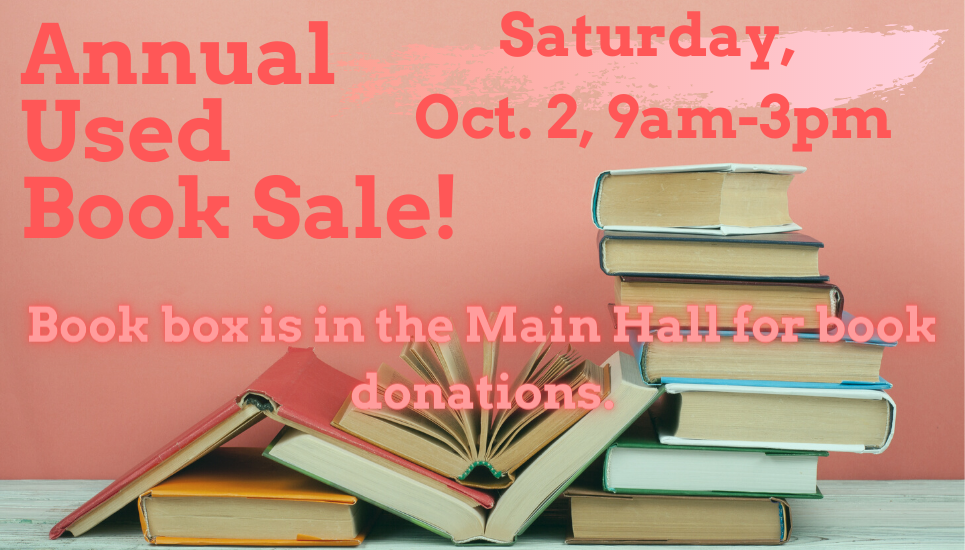 The used book sale will be held in the fellowship hall on Saturday Oct 2nd. All donations from the book sale will benefit missions of the church.
Questions, contact Karen Curren, kawooster@gmail.com.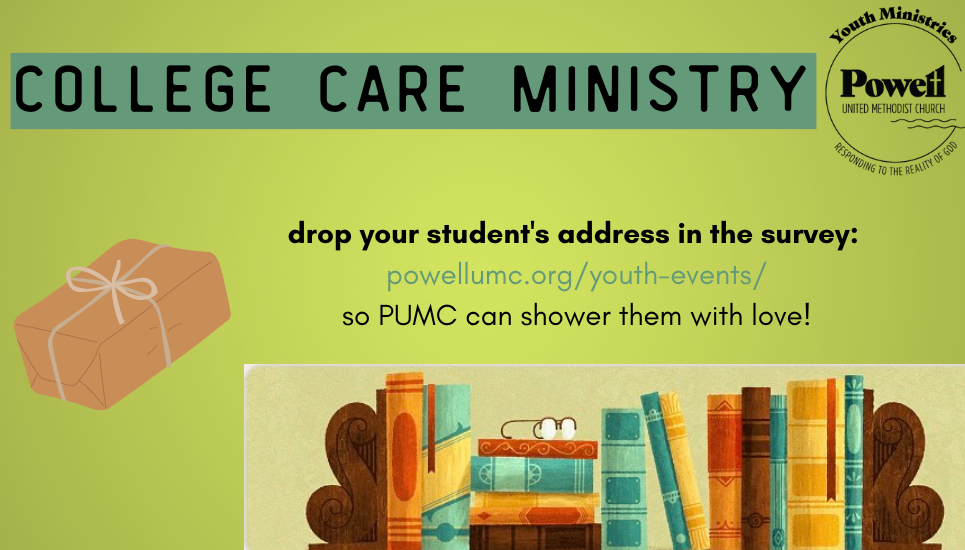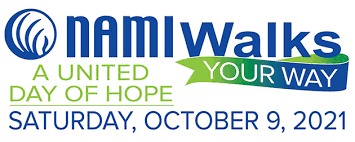 Click HERE for more information.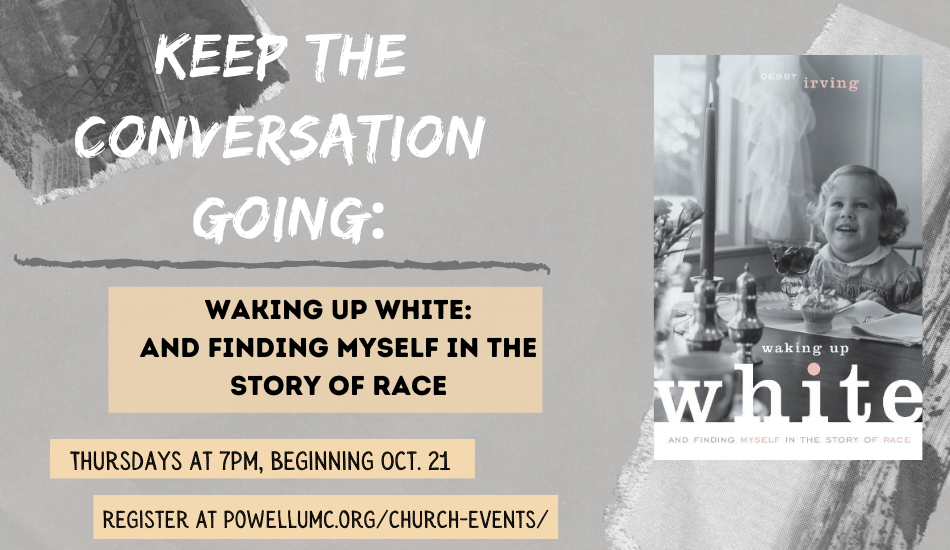 Keep the Conversation Going by joining Deacon Sandy Huber to talk about Waking Up White and Finding Myself in the Story of Race, a book written by Debbie Irving to tell her personal journey. Debbie grew up in a white community unaware of the realities of race and racism. Her journey has led her to be a racial justice educator dedicated to helping other white people learn about racism in America and the impact of whiteness on their lives. Four discussion sessions will be held on Thursdays, October 21 – November 11 at 7:00 pm. You will need to acquire your own book. Register HERE.
MEET PASTOR JUSTIN


Equal Exchange is selling IN-PERSON again in the Main Hall on the second Sunday of each month!
Purchases are always available as well through the above noted link.
Questions regarding Equal Exchange contact hannahewald@powellumc.org.
Common Ground Free Store: serving with those in need in the community
Serve with the Common Ground Free Store Ministries every First Tuesday of the month. This is an opportunity to serve alongside those who are struggling in our community, a way to welcome and be on the common ground with them. Volunteer jobs include: welcoming, checking in and out customers, preparing a to go meal and sort donations. Currently, the store follows all the protocols to keep their customers and volunteers safe, including but not limited to, wearing masks, checking temperatures, limiting the number of people in the store. If you would like to serve, click here to register. Questions, contact Pastor Katya know,
katyabrodbeck@powellumc.org
.
Your monetary donations are also welcome for the People In Need to purchase perishable foods. Please use this link to donate and put PIN in the Missions tab.