"Growing together in faith and sharing God's love and change our world."
WHAT'S HAPPENING?
Scroll down through all of the images for more information.
For Serving and Mission opportunities, click
HERE.
For this week's bulletin, click
HERE.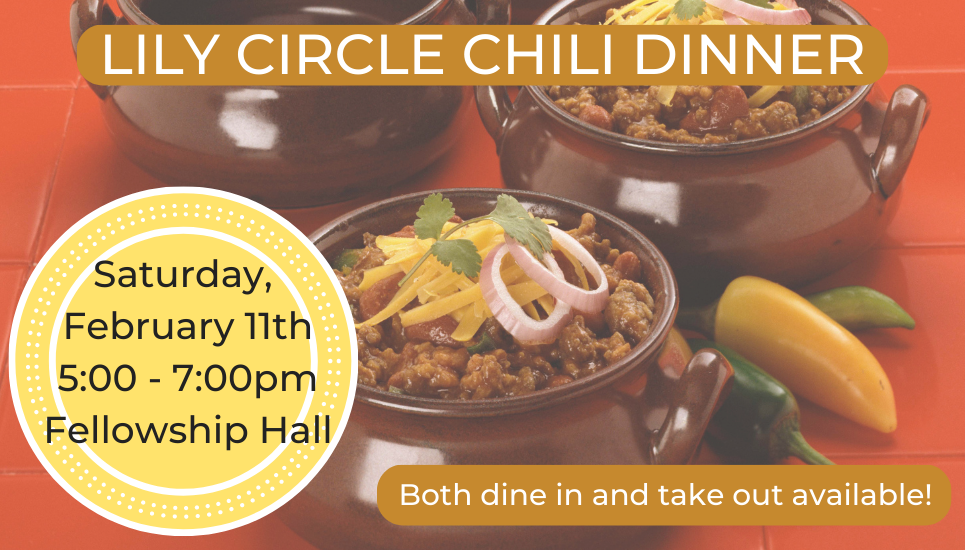 The Lily Circle Chili Dinner, All are invited to the Chili Dinner on Saturday, Feb 11 from 5:00- 7:00pm in the Fellowship Hall. New this year will be musical entertainment and door prizes. Cost is $12/adult and $5/children under 13. Dinner includes chili and toppings, cornbread, dessert and a beverage. Both dine in and take out will be available. All proceeds benefit missions. Come for the chili and fellowship!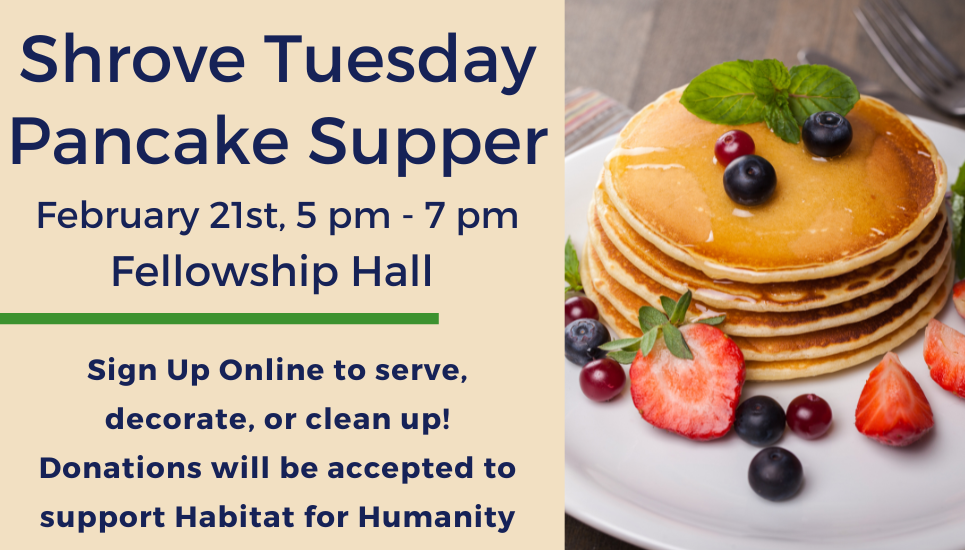 Shrove Tuesday Pancake Supper to support Habitat for Humanity is back, Tuesday, Feb 21st, 5-7pm. Along with having a delicious dinner before we begin the season of Lent, there will be plenty of opportunities to serve, including decorating, cleaning up during and before dinner. Sign up HERE to serve. Food and GFS gift cards are accepted to sponsor the dinner and you can find a giving tree in the main hall to pick up a tag. Monetary donations for dinner will be accepted at the door. Questions, ask Pastor Katya,
katyabrodbeck@powellumc.org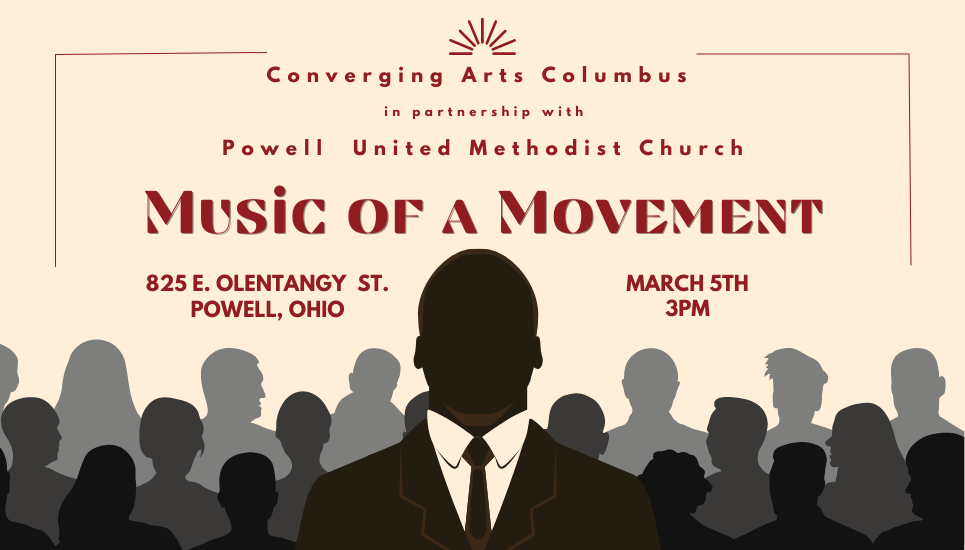 Music of Movement at PUMC, Sunday, March 5, 3:00pm in the Sanctuary. This celebration of African American cultural history through song will highlight gospel, jazz, and other works from Civil Rights Movement and will feature the Milton Ruffin Gospel Chorale and prominent soloists from Central Ohio's community. The concert is free and open to the public. A freewill offering will be collected to support Converging Arts Columbus' upcoming production of The Journey: Civil Rights. Learn more at hhtps://convergingartscolumbus.org/.

Click HERE for registration, volunteering and more…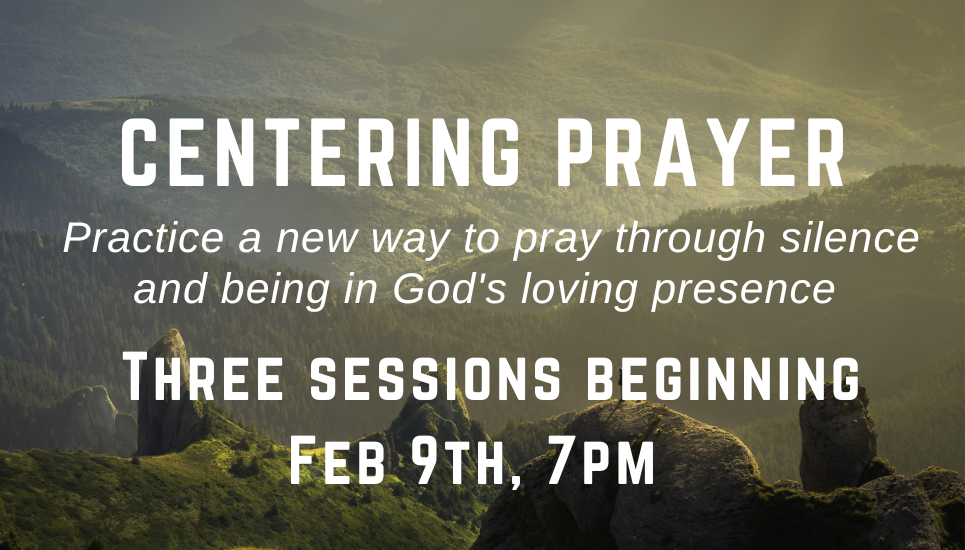 Join a group to learn and practice Centering Prayer, three sessions offered on Thursdays, Feb 9, 16, and 23rd 7pm. This ancient method of praying invites us into the heart of God as we experience God's loving presence in silence. The hustle and bustle of life brings so much anxiety and disconnection. This way of prayer calls us into a deep place of love and peace, connecting our souls with God's love, remembering we are held and loved. Facilitated by Pastor Katya. Sign up HERE.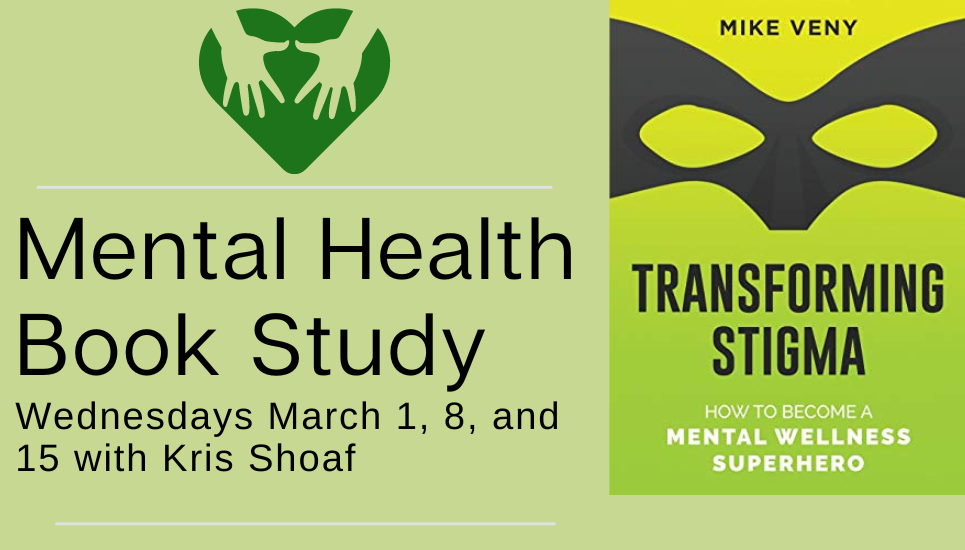 "Transforming Stigma, How to Become a Mental Wellness Superhero: Mental Health Book Study and Conversation, Wednesdays, March 1, 8 & 15 at 7:00 pm. Are you or a loved one struggling with mental health challenges? Are you at a loss trying to figure out what to do or how to get help, or do you want to be a better mental health advocate? You are invited to join Kris Frantz-Shoaf in this three-week book study. In this book, the author shares his own challenges with mental illness as a young child into adulthood and how awareness, education, and understanding led him to dedicating his life to being a mental health advocate and super hero! Register HERE. For more information, email Kris at krisshoaf@gmail.com.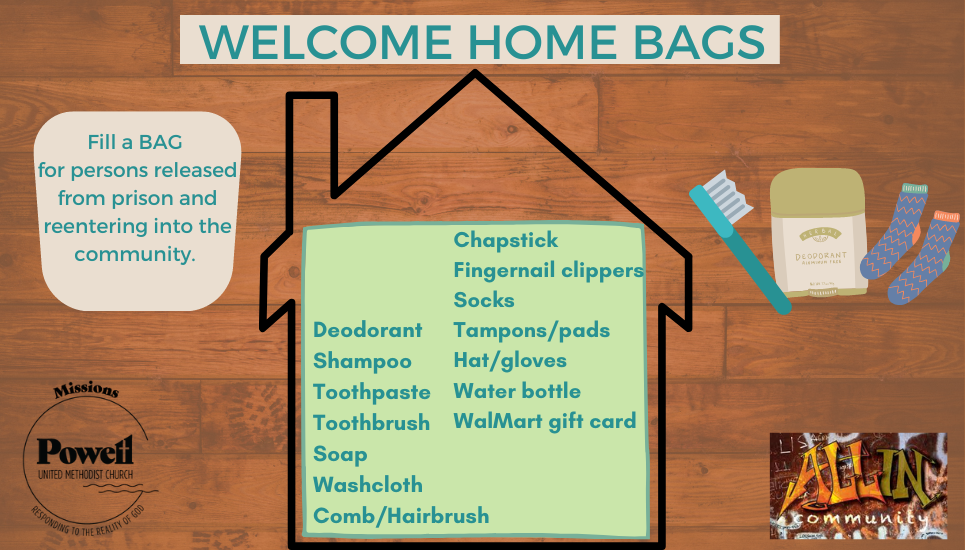 Fill a Bag to Welcome Home a Returning Citizen. A person released from prison or jail faces many challenges and often lacks essential items. During the month of February, pick up a bag at the mission table in the main hall, fill it with the personal care items listed and return it so that these essentials can be given to a re-entering citizen. Men's items are especially needed. Individual items may be given instead of filling a bag. Contact sandyhuber@powellumc.org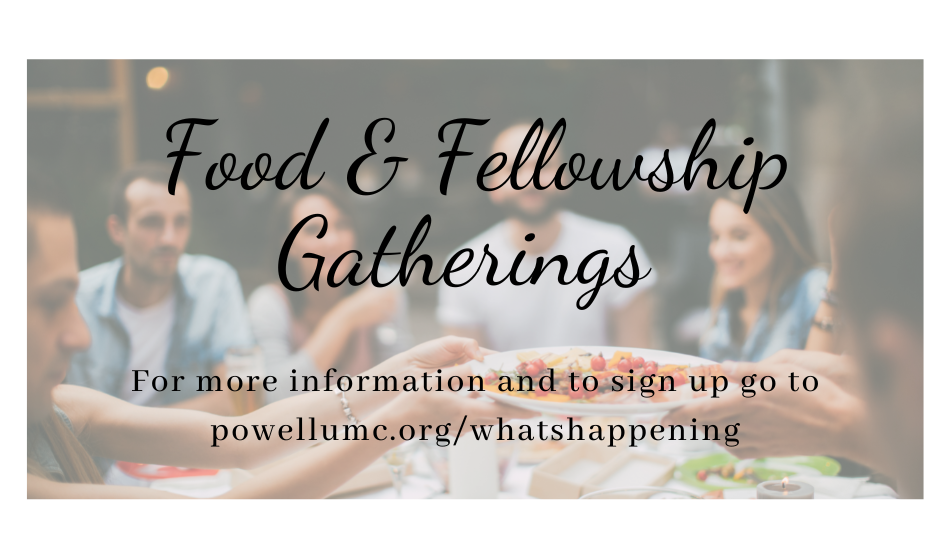 Food & Fellowship Gatherings. Here's your chance to get to know other folks from church. Sign up to be a part of a small group that will be put together. Each group will pick a restaurant each month and meet for four months. No cleaning or cooking – just fellowship! For more details or questions contact Janet McGranahan at janetquerryrdh77@gmail.com or 419-902-3094. Register HERE.