UPCOMING EVENTS
SUMMER READING PROGRAM
DISCIPLE BIBLE STUDIES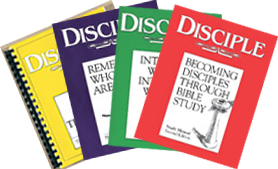 Are you interested in Disciple Bible Studies? These 24-week studies helps each of us live as disciples of Jesus. Register your interest through the link below. Questions, contact Kim La Rue,
kimlarue@powellumc.org.
THE COST OF POVERTY:REENTRY SIMULATION
Wonder what challenges a person faces returning to the community after incarceration? Wonder how you make a difference? The Cost of Poverty: Reentry Simulation, Sunday, September 22, 2:00-5:30pm will give participants a glimpse into the lives of returning citizens and families and capture roles that the church and community can play in restoring individuals to successful life. This simulation is sponsored by PUMC's All In Community ministry in response to the current incarceration crisis. Register online through the link below. For more information contact sandyhuber@powellumc.org or Heidi McDowell at heidilmcd@yahoo.com.
SHORT TERM CANCER SUPPORT GROUP
"Living with Cancer-Emotional, Relationship, and Spiritual Issues,"
a three-session cancer support group sponsored by Stephen Ministry,
Tuesdays, September 10, 17, and 24, 7:00pm.
Come and share in a caring community about yours and your loved one's struggle with cancer. We will focus on emotional, relational, and spiritual issues and provide some educational time as well as sharing time. Invite your friends and neighbors. Contact Pastor Katya Brodbeck,
katyabrodbeck@powellumc.org.
USED BOOK SALE
11th Annual Used Book Sale, Saturday, October 5th
The book box has arrived! Drop off your used books in the Main Hall! Books of all kinds including best sellers and children's books are needed to make this year's sale on Oct 5th a success! Your donations to last year's sale helped raise over $4,000.00 for missions! Q
uestions?
Contact Karen Curren 614-735-1065, kawooster@gmail.com.
WEB-BASED BIBLE STUDY