BAPTISM
The sacrament of baptism is offered to children, youth and adults. Baptisms are usually scheduled for the third Sunday of the month. Rev. Justin Williams requires a baptism counseling session with the parents of children to be baptized. Contact the church office to inquire about baptism scheduling, office@powellumc.org.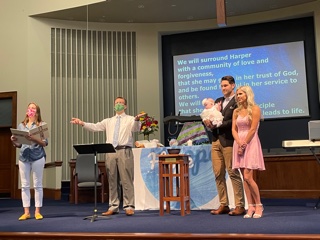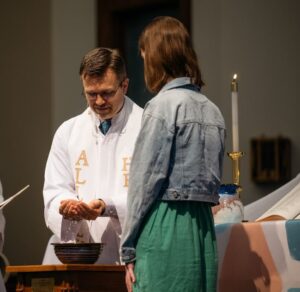 COMMUNION
Holy Communion is typically celebrated on the first Sunday of each month
in all three services at 8:15, 9:30 and 11:00am.
Powell United Methodist Church also celebrates communion at some special services during the church year.
All are welcome at God's Holy table, including children;
you do not need to be a member or meet any special requirements.