KIDZ KONNECTION
We cannot be together in person but we can still be together via Zoom! Many have been using this platform with school, let's use it in church too! It will be an awesome time to come together, hang out for about 20 minutes at Kidz Konnection!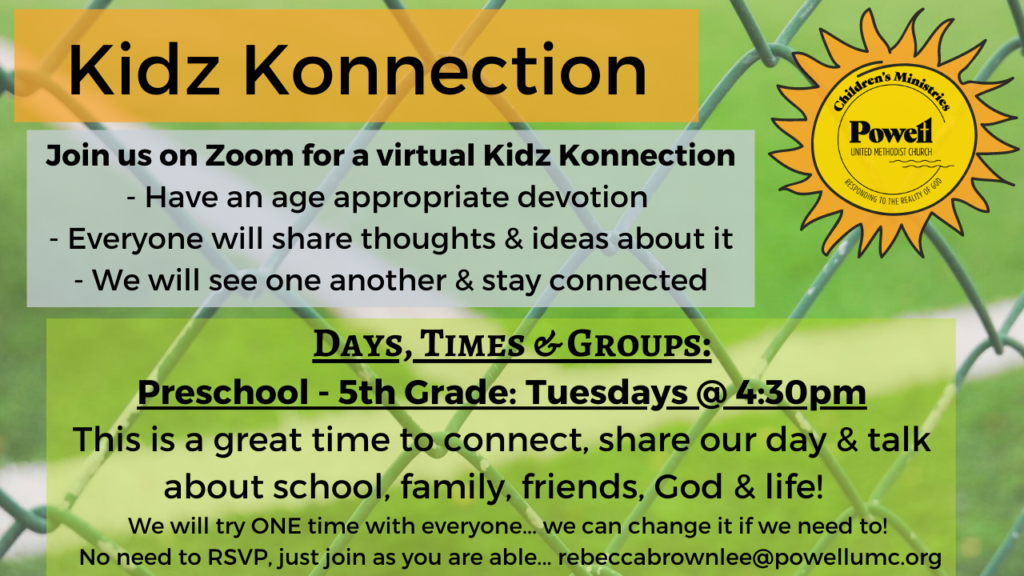 What will we talk about?
FOCUS September 15th: Where does your help come from?
Focus Verse: "I raise my eyes toward the mountains. Where will my help come from? My help comes from the Lord, the maker of heaven and earth. – Psalm 121:1-2
Prayer Requests
Prayer
Join the Kidz Konnection Zoom online each week on Tuesday at 4:30pm HERE.