The mission of the Furniture Bank is to help families and individuals struggling with poverty and other severe life challenges. The Furniture Bank has helped more than 65,000 families in Central Ohio.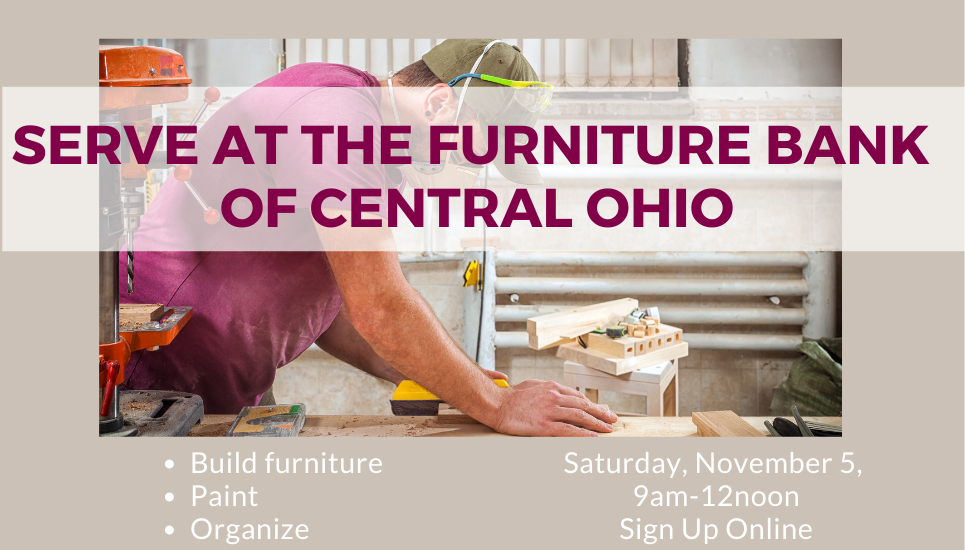 If you have a mattress or dresser to donate, here are your options:
* Call 614-545-3838 for a free pick-up that includes a mattress or dresser. Other furniture and household items can also be donated. Pick-ups are made throughout Columbus, Powell, Dublin, Lewis Center, parts of Delaware, and many other communities.
*Drop off your mattress or dresser, and any other furniture and household items, at the Furniture Bank, Tuesdays and Thursdays, 8:30 – 11:30 am, 118 S. Yale Ave., Columbus.
* Arrange for free pick-up by the Furniture Bank. Check out their website for details.
*Make a monetary donation on http://www.furniturebankcoh.org
And if you or someone you know needs furniture, contact Faith Williams to make a referral. Williamsfaith3701@gmail.com