GOOD WORKS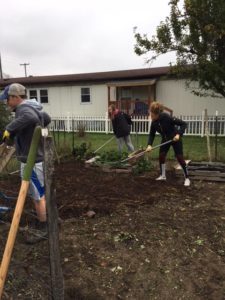 Since 1981, Good Works has been worshiping God by providing shelter and a Community of Hope for our neighbors struggling with poverty in Appalachian Ohio. Good Works is a Christ-centered, 501(c)3, non-profit organization.
To learn more, visit www.good-works.net. Powell UMC has partnered with Good Works for several years and does several trips a year.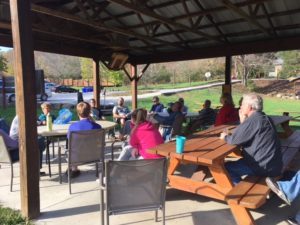 At this time we are supporting Good Works with our generosity as they raise funds for the only shelter in southern Ohio, Timothy House. Below is the video of Keith Wasserman sharing about this fundraiser, A Day in a Life! For more info about a Day in a Life, click here.
Because of the pandemic, our trips to Good Works have been postponed. Below you will see some of the ways we usually support Good Works. As soon as we are able to go and serve, the dates will be posted for each opportunity.
Serving Day at Good Works: Saturday, 8am-4pm. Watch for upcoming date! Come out on a spring day and serve with the neighbors affected by deep poverty in Athens County. Type of work will vary and depend on your skill: from raking the leaves, preparing a garden to visiting with people and sharing a conversation. Our work day will include lunch and it will cost $10.00 which will cover the food for the Good Works staff and volunteers.
The schedule will look approximately like this:
8:30 am Morning Devotional Time
Meal Prep Night for a Community Meal: watch for more details
.
Love cooking and helping others? Come to an evening of chopping, mixing, socializing and serving God as we prepare a healthy meal for a local community in Athens, OH. Bring your cutting board and your smile. If you are interested in serving, p
lease register below. Contact
katyabrodbeck@powellumc.com
with any questions.
Friday Night Life:
Friday, watch for upcoming dates!
There are a variety of food items you can prepare in your own kitchen and then bring to the church. The best way to get up-to-date information about how you can be involved is to contact Pastor Katya at