HABITAT FOR HUMANITY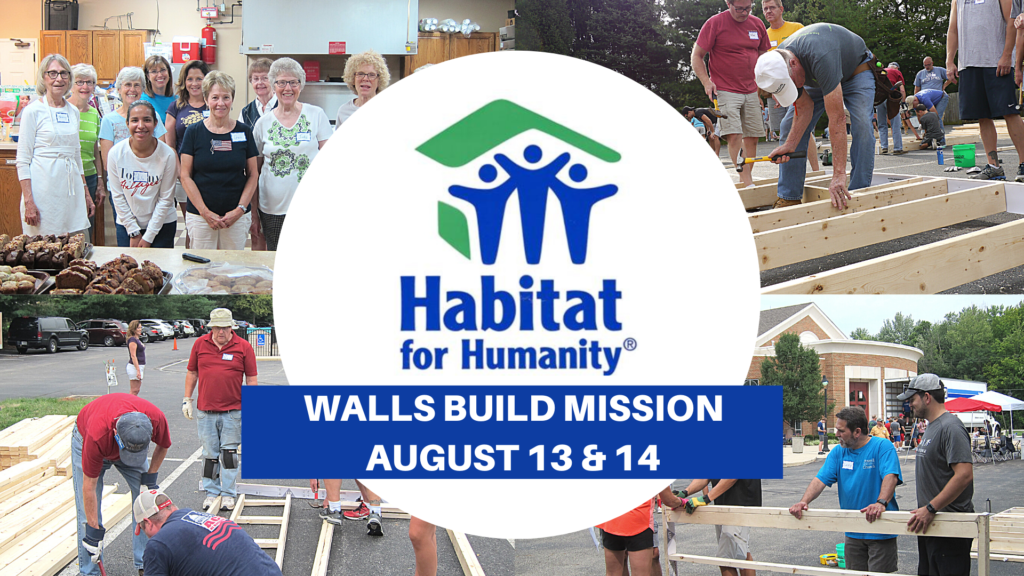 Delaware and Union Counties Habitat for Humanity works in partnership with all of God's people to strengthen communities by building, renovating and repairing homes, and by advocating the value of, and need for, affordable and sustainable housing. Powell UMC has been in partnership with Habitat for Humanity of Delaware and Union Counties for several years now.
Habitat for Humanity Walls Build will happen this year on Friday and Saturday, Aug. 13 and 14 at the church's parking lot. This is a mission project that brings the community together to build the walls for a home for a deserving family. After skipping a year, our church is ready to be fully engaged in this hands-on mission and people of all ages are invited to participate.
There are many serving jobs for a variety of age and experience levels. See the description of each job, the date and time, and the link to sign up for each volunteer job below. For any questions or concerns, please contact Pastor Katya Brodbeck,
katyabrodbeck@powelluc.org.
During each build we do a fundraiser to support the future Habitat for Humanity Walls Builds, this year we are doing through electronic giving. U

se this link to donate and find Habitat for Humanity Walls Build.
Serving/volunteer jobs: