CHILDREN'S SUNDAY

SCHOOL
In-Person Sunday School coming in October! More information to come!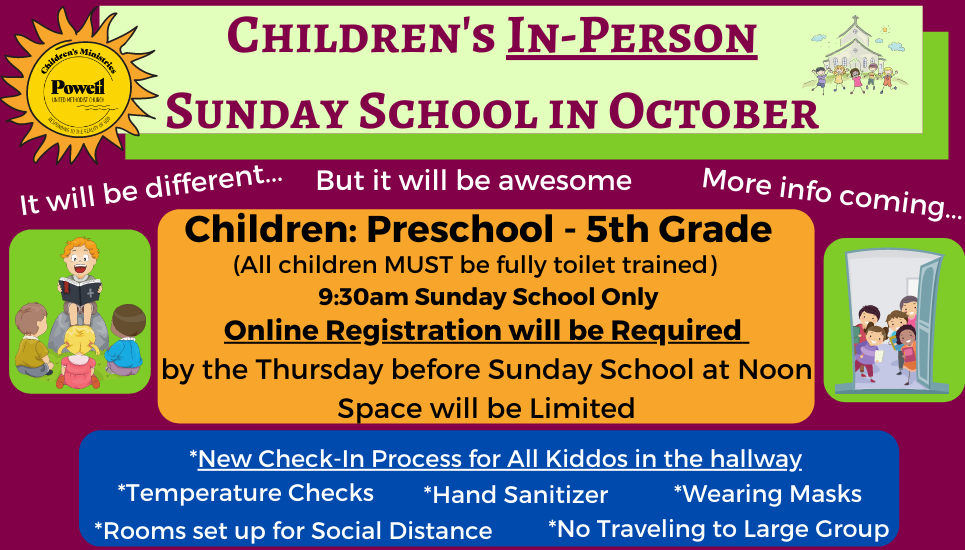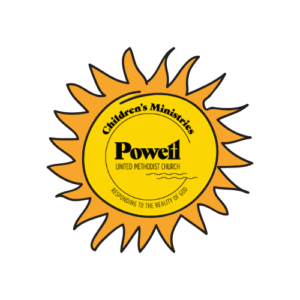 Sunday School Opportunities
(children must be toilet trained to attend Sunday School)
9:30 AM – Sunday School is BACK starting in October! Watch for more details!
SUNDAY SCHOOL INFORMATION: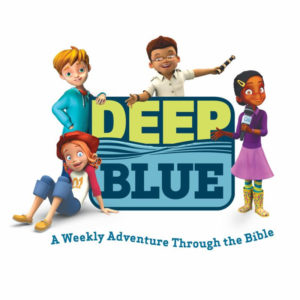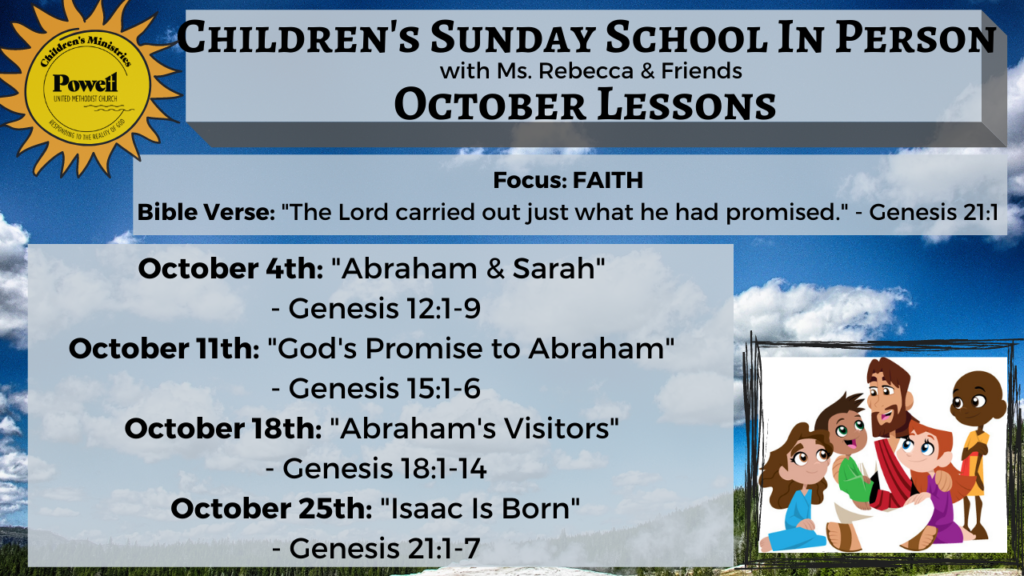 Parents
MUST
pick up children Nursery – 5th Grade

from their classrooms. Siblings may not pick them up. Children will not be released on their own. It is important our leaders know children are safely released to their parents or guardians.
Sunday School is important!
This is where the children come together to hear, read, and learn the stories in the Bible. Each week your child responds to the Bible story in his/her journal. The journal stays in the classroom! They answer the questions…
1-What part of this story stuck out to YOU the most and why?
2-How can YOU apply that Bible story to YOUR daily life?
3-Who can YOU share this Bible story with?
The Bible is an amazing book filled with stories, and lessons that apply to our lives today. God is speaking to us through this book.
What does Sunday School at Powell UMC look like?
*Children come into their classroom
*The Leader gives background of last week's lesson and updates about what the monthly focus and Bible verse is
*The Leader either reads the story from the Bible or the Leaflet
*The children in all their classrooms head to large group
*In Large Group, children Preschool through 5th grade come together
*We begin with Worship – Contemporary Christian Music Videos
*I, Miss Rebecca, teach the Bible Study (a sermon for the kids)
*We watch the Bible story on a DVD
*We sing and watch Contemporary Christian Music videos
*A Child prays (they say their own prayer)
*We end with announcements of what is coming up
*The children go back to their classrooms
*The children hear the Bible story again from the Bible or the Leaflet
*The Leaders and the children discuss the story
*The children get their "Journal Page" and write or draw on it
*The children share their Journal entries with their classmates if they would like
*Parents arrive and pick up their children
Sunday School is packed full…these children are listening, hearing, watching and responding to God and the stories in the Bible!
If you have any questions of concerns – please let Rebecca know.
Children's Ministry Registration
Please contact Rebecca with any questions.
Children in Worship
Children are always welcome to worship with their families every Sunday. In addition, there are periodic Family Worship Sundays where children are invited to go to worship instead of Sunday School. To accommodate families with differing needs, We offer the following options for children in worship:
A Quiet Room for families with children is also available at the rear of the sanctuary.
The Nursery is available for children birth to age 5 (not in Kindergarten). Available at all worship services (9:30 and 11;00am)
Sunday School Leaders…Come and Serve
**We have amazing and consistent Sunday School leaders, However, there is always room for more help.
Are you interested in leading our children in a relationship with Christ?
The summer is a wonderful opportunity to shadow leaders and meet the children. If you are interested in shadowing leaders this summer…please contact Ms. Rebecca!
We are always looking for wonderful substitutes leaders and leaders to "take turns" leading.