WEST VIRGINIA FLOOD RECOVERY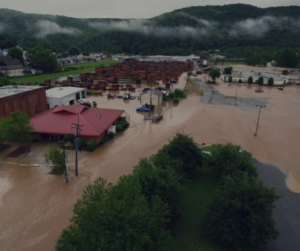 In June 2016 massive flooding impacted 44 out of 55 West Virginia counties. UMCOR and FEMA report that the flooding was more harmful than most natural disasters because of breadth, geography and inherent poverty. Rebuilding is expected to take until 2020 or 2021. Those who feel a nudge to go are invited to prayerfully consider being a part of the team. Although skills are important, people willing to simply help and offer the presence of Christ are equally important. The trip will provide time for reflection, relationship building and fun in addition to work.
It is hoped that a trip will be planned for fall 2020.
Join a team for PUMC's final trip to Clendenin WV. Participants will do home repair, make and renew friendships, celebrate work accomplished and grow in discipleship.