Open to young ladies grades 6th-12th Grade
Girls of grace will meet in-person.
We will meet every other week throughout the summer on Tuesdays, 6:00 – 7:30pm.
We look forward to connecting with you!
Questions, please contact Hannah.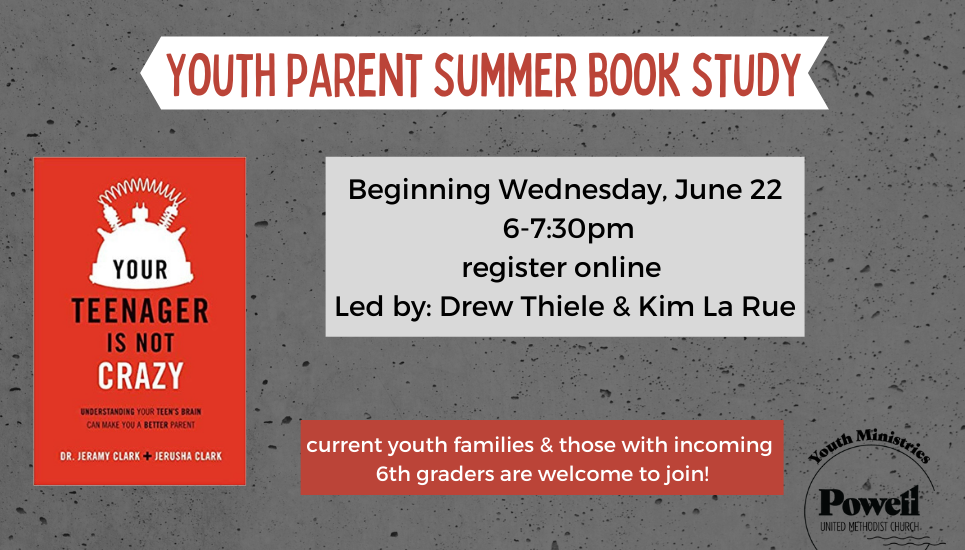 Youth Parent Book Study:
This 8 week summer study will begin on Wednesday, June 22. We will meet each week from 6-7:30pm. Current youth families and those with incoming 6th graders are invited to join. This study will explore the book Your Teenager is Not Crazy by Jeramy and Jerusha Clark and will be facilitated by Drew Thiele and Kim La Rue. Register HERE. Please purchase your book individually! Order book from Amazon. Questions, contact Hannah.