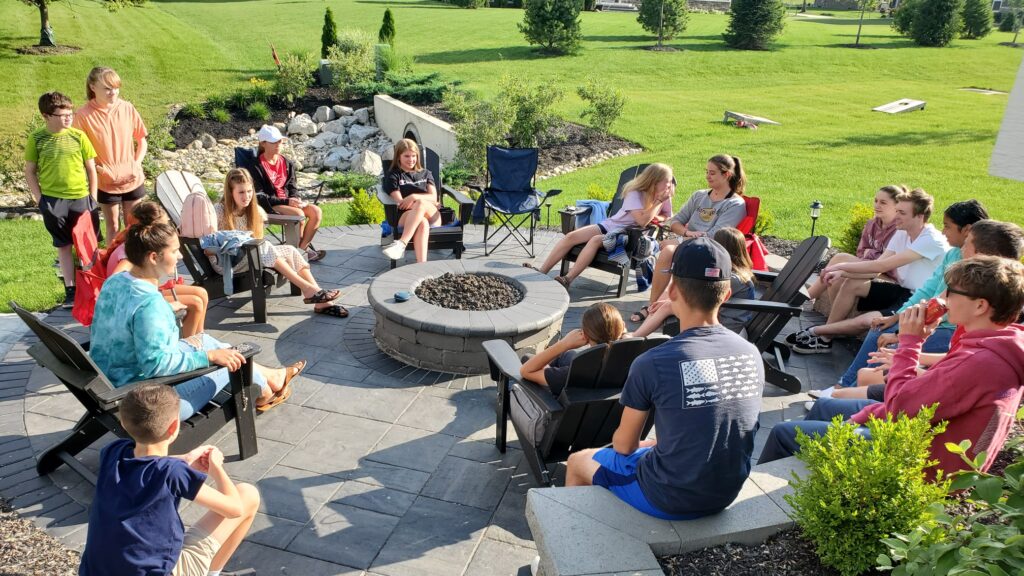 YOUTH BIBLE & BOOK STUDIES, click here for more information.
**Girls of Grace will not be meeting on Oct 20th, we will be back on Oct 28th!**
CRIS ASSEMBLING WELCOME KITS FOR AFGAN REFUGEES:
CRIS has resettled over 100 people from Afghanistan since 2014, and we expect many more in the coming months. One of the best ways we can help is by assembling household and individual welcome kits. If you're interested in assembling a welcome kit, sign up for items or have questions, contact
khinamura@yahoo.com
of the Peace and Justice team.
COLUMBUS BLUE JACKETS GAME: (November, date TBD) We're going to go to a CBJ game as a youth group sometime in November! Stay tuned for info on date/pricing.
OHIO CHRISTIAN UNIV. DRAMA TEAM: November 21st, 3:00pm. We are excited to welcome the OCU drama team to PUMC for a performance. Contact Hannah if you'd be interested in attending.
YOUTH CHRISTMAS PARTY: Sunday, December 5th, 12:00-2:00pm.
BEULAH BEACH WINTER RETREAT: Please share your interest in attending another retreat at BB in the Winter of 2022 through this questionnaire. You can find more info about the 2022 retreat here: Beulah Beach Retreat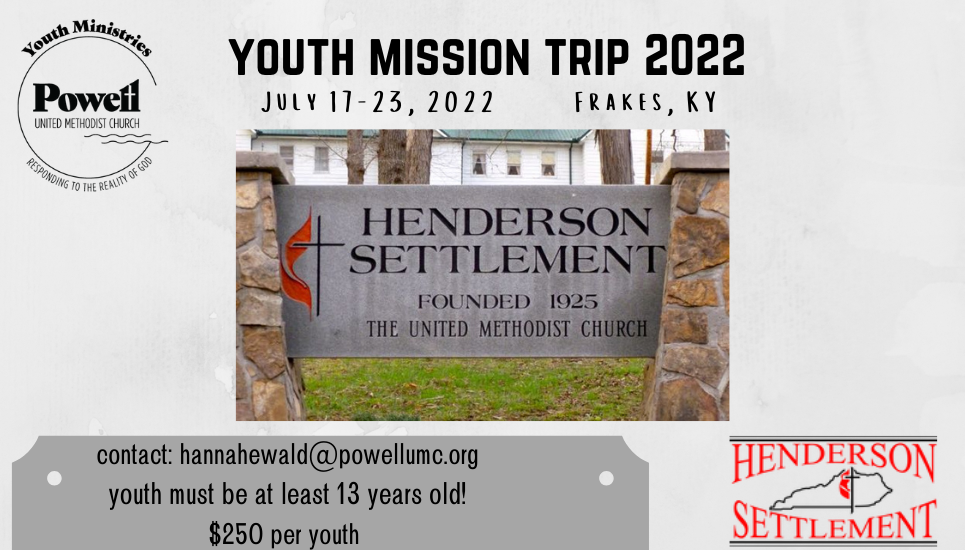 HENDERSON SETTLEMENT MISSION TRIP: July 17-23, 2022!
Henderson Settlement is a UMC work camp located in Frakes, KY. Their mission, as part of the body of Christ, is to lift up Jesus Christ by providing basic needs in Appalachia through God's love. For more information about Henderson Settlement & potential project lists, search here. To reserve a spot for the youth mission trip, July 2022, click here. Henderson Settlement requested that youth be at least 13 years of age to attend.