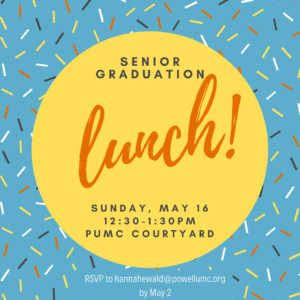 We hope your senior can join us for a celebration lunch on Sunday, May 16 at 12:30pm. We have many active and faithful seniors this year from the PUMC youth program whom we are so, so proud of.
by May 2.
Please also be sure to mark your calendars for PUMC's senior recognition Sunday on June 6.
SENIOR RECOGNITION SUNDAY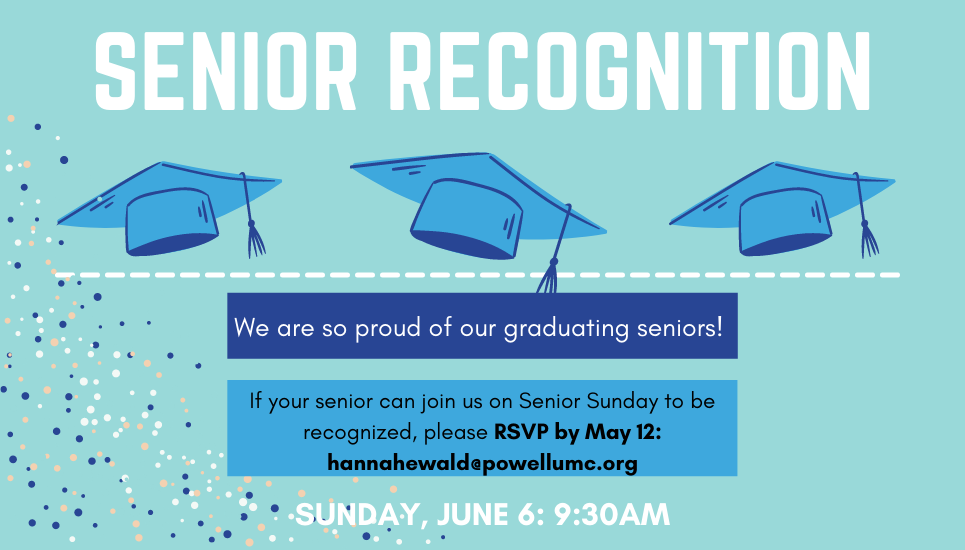 SUMMER CHURCH CAMP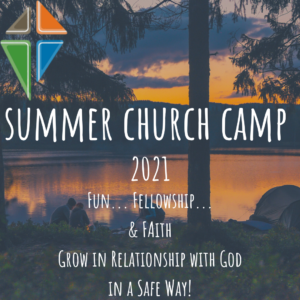 Click HERE for more information.