SOCK COLLECTION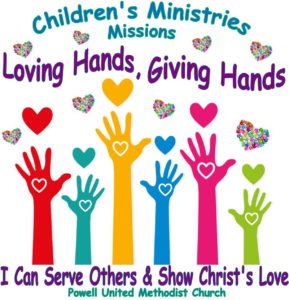 We are collecting NEW PAIRS of socks! They can be plain in packages or pairs of fun socks! The Collection Bin will be in the education wing next to the "Flood Collection" Items! We are wearing flip flops now…but soon children need socks and we can help! Bring in NEW SOCKS to help the children in our community…Columbus children helping Columbus children!
L.E.A.P
(Leading, Encouraging & Praising)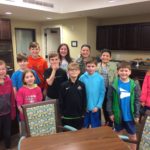 Children 2nd through 5th grade are taking a LEAP out of the building and taking their love of Jesus and fellowship outside of the church walls.
Watch for upcoming dates!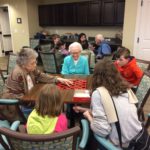 Sometimes the best way to show others Jesus is to just be kind to other people and to give of your time to be with them!
Share Christ's light, love and kindness to all!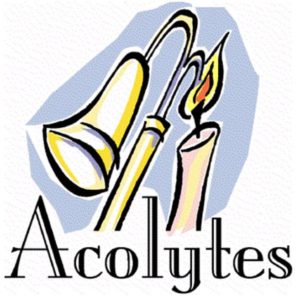 Children Participating in Worship…. as Acolytes
Children 2nd – 5th Grade are invited to be Acolytes during the

8:15am & 9:30am

Services!
Would your child like to be an acolyte and participate in the Worship service?
Training is done by Pastor Katya.
An acolyte is a person who carries the light of Christ into the Worship service
.
We love children participating in Worship.
LOOKING AHEAD…MARK YOUR CALENDARS
August 12th

: Blessing of the Backpacks – All three services!
August 19th

: We will split back up into different classrooms at 9:30am
September 2nd

: Family Worship (No Sunday School)
Bible Camp

: Sat, Sept 22nd, 4-6pm (dinner provided) Children 2nd-5th who want to learn how to use their Bible (if your Child is receiving a new Bible…this is highly encouraged to attend)
Children's Bible Sunday

: Sun, Sept 23rd (children 2nd-5th grade receive their Bibles in Worship Service (This is a family Worship Sunday)
Christmas Pageant Online Sign Ups

: Open Sept 23rd (Open to all chilfren Preschool-5th Grade & Youth Volunteers)
Christmas Pageant Auditions

: (3rd-5th Grade) look for info, will most likely be Sept 30th
Christmas Pageant Practice

: Begins Oct 7th, ALL CAST 2-3pm; Speaking parts stay from
Sept & Oct Children's Mission Items Collection

: Crayons & Coloring Books
Operation Christmas Child ShoeBox Gifts

: Nov 4th-18th. LAST DAY to give a box is Nov 18th
Children's Christmas Pageant Performance

: Saturday, December 1st at 2 pm
"A Casual Christmas"

: Sunday, December 9th, 4:30-6:30pm