FAMILY CHRISTMAS EVE REGISTRATION
Please register below.
SAVE the Date…Starting to make summer plans! Remember to put VBS into your family calendar…you will not want to miss it! We are taking an adventure to the continent of Africa. We will ROAR and be reminded, "Life is Wild," "God is Good!" Registration is coming soon!
LOOKING AHEAD…MARK YOUR CALENDARS
Christmas Caroling at Powell Senior Living

: Sunday, December 16th at 1:30pm. Children and families are invited to sing Christmas songs with the residents.
Jesus' Birthday Cake:

Friday, December 21st from 6:00-8:00pm. Help cut, wrap and package Jesus' birthday cake to be handed out after the 2pm and 4pm services on Christmas Eve. Adults will work in the kitchen while children watch Christmas movies in the nursery.
Children's Christmas Eve Services

: Monday, December 24th Family Service with Glow sticks
-2pm Service: Cherub Choir & Friends Sing & Joyful Ringers Ring;
-4pm Service: Children's Choir Sings & Joyful Ringers Ring
-Children participate in both services by reading scripture, ringing bells, singing, or dressing up as one of the Nativity characters (2pm & 4pm)
L.E.A.P.: Sunday, January 20th at 1:30pm:

Meet at 1:30pm at Powell Senior Living Center. Children 2nd-5th grade are invited. To register see link above under the L.E.A.P. slide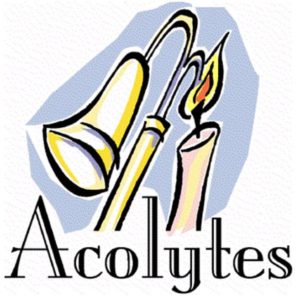 Children Participating in Worship…. as Acolytes
Children 2nd – 5th Grade are invited to be Acolytes during the

8:15am & 9:30am

Services!
Would your child like to be an acolyte and participate in the Worship service?
Training is done by Pastor Katya.
An acolyte is a person who carries the light of Christ into the Worship service
.
We love children participating in Worship.