MEN OF IRON
The group meets weekly on Mondays from 6:30-8:00pm
The group then goes to Gallo's on Grace Drive for fellowship from 8:15-9:30pm.
Our men's group provides an opportunity for fellowship and study as we sharpen our minds and forge our faith.

All men are invited to attend our weekly study.
We are reading, Traveling Light, by Max Lucado. Weary travelers, we have all seen them. At times we are like that, if not with our physical luggage, but at least with our spiritual load. We all lug loads we were never intended to carry, fear, worry discontent. Lets release some of those bags. Lucado uses the Twenty-Third Psalm as a guide to help release some of the burdens we were never intended to bear.
YOUNG AT HEART
Well-seasoned travelers on Life's road are welcome at Young at Heart! Young at Heart gather on the second Thursday of the month.
For more information c
ontact
CONNECTING THREADS
This creative group meets the third Monday of every month at 9:30am to connect through Christian fellowship, prayer, and the creation of quilts to give away! All are welcome, even if you don't sew!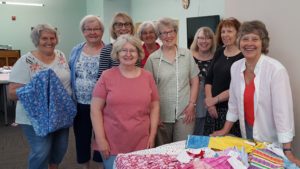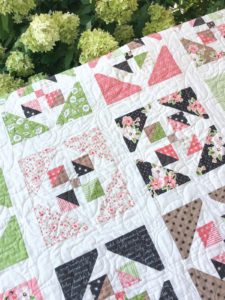 WHAT IF?!
(Women Having Adventures in Faith Together)
What if you wanted to try something you have never done before? What if you had a supportive group of women to cheer you on?

ALL women, ages 18-100, are welcome to come and try something

new in a fun, nurturing and supportive environment.
Ziplining!!!!!
ZipZone at Camp Mary Orton off of St. Rt. 23.
**Time will depend on how many sign up and availability. If you would like to go, please c
ontact Kathy Nissenbaum,
MORNING GLORY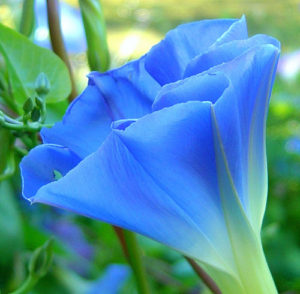 Meets on the second Monday of each month from 9:30-11:30am.

Activities include: Book Studies, Volunteering, Mission Work

Mission Fundraisers Include: Church-wide Garage Sale, candy sale and more.

Contact Bev Avers at bavers@insight.rr.com for more info
LILY CIRCLE
Meets on the third Thursday of each month at 7:00pm.
Activities include: Chili Dinner, Cookie Walk, Book Studies, Used Book Sale (benefiting missions), and other events.
Book sale is Sat, Oct 5th. The collection of books will start in July. Watch for more information.
All women are invited!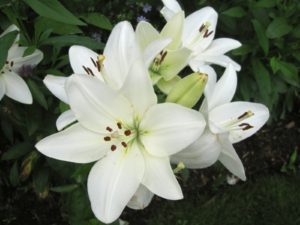 EMPTY NESTERS
Empty Nesters welcomes anyone with no kids at home to their gatherings. Both singles and couples are welcome. Empty Nesters meets periodically.
T & T 20S & 30S
T&T, 20s & 30s Young Adults group meets to grow in faith together through fellowship and events. Contact
FINDING GOD IN BEST SELLERS
We find God in unlikely places. Each month read a different book for discussion with the group. Upcoming reads:
June 5th:Where the Crawdads Sing by Delia Owens
July 3rd: The Locksmith's Daughter by karen Brooks
Aug 7th: Magic Hour by
Facilitated by Joy Waldron
1st Wed of the month
EMPTY NESTERS
Empty Nesters welcomes anyone with no kids at home to their gatherings. Both singles and couples are welcome. Empty Nesters meets periodically.
T & T 20S & 30S
T&T, 20s & 30s Young Adults group meets to grow in faith together through fellowship and events.
DISCERNMENT
From time to time we gather folks for a class on Discernment. The class is a unique opportunity to explore Spiritual Discernment… that is, figuring out what God is trying to tell us, or where God is leading, or making a decision that seems that we should consider God's input. The class will be a commitment and a blessing all at the same time.
We meet for a total of 12 weeks. We will meet weekly for
3 weeks exploring what discernment means and how we do it. Then we will take a 6 week break from class, to practice what we've been learning, journaling and also read a book. Finally, we'll get back together for 3 weeks to debrief our time apart and explore what might be next.
Join us May 19th through August 25th as we go on a journey of reading and inspiring our faith journey. Powell UMC's Summer Reading Program allows you to take the road less traveled and engage in reading for the sake of enjoyment, inspiration and knowledge. We encourage all of you to read things that are familiar and things that will stretch you. We have two tracks, one a Scriptural track and the other the Inspirational and Christian literature track. You may do one or both. And we have fun prizes for you at the end.
You can register below or at the table in the Main Hall.
THURSDAY MORNING GROUP
This group meets on Thursday mornings at 10:00am. Starting May 2nd, we will be reading Three Simple Rules; A Wesleyan Way of Living by Rueben Job. This short three-week study explores the essence of Methodism in easy to remember ways. Following the study, beginning June 13th, we'll look at the life of Martin Luther in A New Reformation by Rob Fuquay.
We'll take a close look at the life and times of the famous reformer of the church and determine what we can do in our own time to embrace the idea of reform-ation.
TUESDAY MORNING GROUP (TMG)
This group meets on Tuesday mornings at 10:00am.

This group is led by

Dave Woodyard and

does a variety of studies from the Old Testament, New Testament, as well as other studies.
May 28th, welcome Rev. Ryan Grace and his new film, "Underground," regarding racism in the United States. Join the group to hear the issues and consider how we might change this dynamic in our communities.
For the summer we will meet for a picnic each month, June 25th (Highbanks Park), July 23rd (TBD) and Aug 27th (RBD). More details to come!
THURSDAY EVENING GROUP
This class meets on Thursdays at 7:00pm. This class for women is perfect for our life and times. We deal with many different seasons in our lives. Starting May 2nd we will be reading Determined, Living Like Jesus in Every Moment by Heather Dixon. Join us as we discover how to make every moment count and live with joy instead of apathy.
SMALL GROUP STUDY
May is Mental Health Awareness Month, and as a congregation we are invited to create spaces to have conversations and share our experiences around mental health and illnesses, share resources and support and encourage one another. One of the ways we create space for sharing is by being in a small group. Blessed Are the Crazy: Breaking the Silence About Mental Illness, Family and Church written by Sarah Griffith Lund will be a basis for a four-week study that will be offered at two different times: Wednesday 9:30-11am, led by Pastor Katya and Heather Guthrie beginning June 12th, and Wednesdays, 7-8:30pm led by Kris Shoaf and Eleen Thomas, beginning June 19th. If interested, please register below.
THROUGH THE BIBLE IN ONE YEAR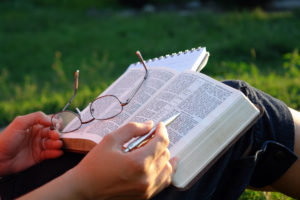 This group has been reading the whole Bible since September 2018. Everyone is welcome to join the group at any point and start reading together.
In June we will begin the New Testament, a great time to jump in and read all the book of the New Testament with the support of a small group (June 11-July 2).
If you have any questions, contact
PASTOR'S WEEKLY BIBLE STUDY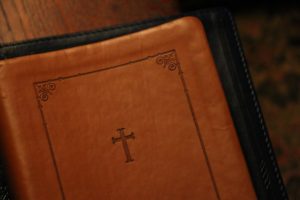 This study meets Wednesdays from
6:00-7:00pm in Room 108N. Pastor Larry Brown invites you to join others in discussion of upcoming Sunday preaching text. The group studies the scripture that is the basis for the preaching, through open discussion and shared discovery. No curriculum needed.
Bring a Bible if you have one and come as your schedule permits, the door is open. If you have any questions or would like to discuss something specific, feel free to email larrybrown@powellumc.org.
UPPER ROOM DEVOTIONS
Bring your Upper Room devotional book and join us! Discussions each week will be from the previous Wednesday entry. Copies of the Upper Room are located next to the Welcome Center.
Meets in the Chapel:
Mondays 8:45am-9:45am,
and
11:30am-12:45pm,
All are welcome!
WEDNESDAY EVENING
This group will meet beginning April 24th at 7:00pm, led by Dave Holliday. We will be reading Simon Peter; Flawed but Faithful Disciple by Adam Hamilton. Peter was just an ordinary guy who heard and followed God's extraordinary call. Discover how you, too, have special gifts, talents, and abilities that God can use to make a difference today. If you are interesting in participating in this study please register through the link below.
WOMEN'S H2O
(Heaven, Holy Spirit & Optimism)
Women of all ages are invited to share in study, prayer and fellowship Friday morning's from 9:30-11:30am.
We will take a break for the summer so watch for the fall start up date!
If you have any questions,
SUMMER FICTION CLASS
The Shack, summer fiction class for young adults and young at heart! Even if you have read this before, you haven't done it with a group. So, join us to find God's amazing grace in the midst of tragedy and struggles to understand God's purpose and relationship with us.
July 10, 17, 23, 30 and the movie on August 7 at 7:00pm.
DISCIPLE IV FAST TRACK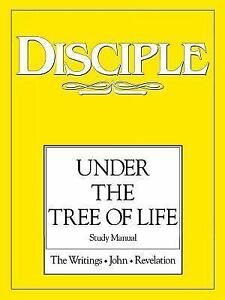 If you have
completed Disciple I, there will be a new Disciple IV,
Under the Tree of Life,
starting Fall 2019.
Watch for upcoming dates!
Jeff Firkins and Kim La Rue leading.