MEN OF IRON
The group meets weekly on Mondays from 6:30-8:00pm
The group then goes to Gallo's on Grace Drive for fellowship from 8:15-9:30pm.
Our men's group provides an opportunity for fellowship and study as we sharpen our minds and forge our faith.

All men are invited to attend our weekly study.
Starting January 28th, we will be reading, Traveling Light, by Max Lucado. Weary travelers, we have all seen them. At times we are like that, if not with our physical luggage, but at least with our spiritual load. We all lug loads we were never intended to carry, fear, worry discontent. Lets release some of those bags. Lucado uses the Twenty-Third Psalm as a guide to help release some of the burdens we were never intended to bear.
YOUNG AT HEART
Well-seasoned travelers on Life's road are welcome at Young at Heart! Young at Heart gather on the second Thursday of the month.
For more information c
ontact
CONNECTING THREADS
This creative group meets the third Monday of every month at 9:30am to connect through Christian fellowship, prayer, and the creation of quilts to give away! All are welcome, even if you don't sew!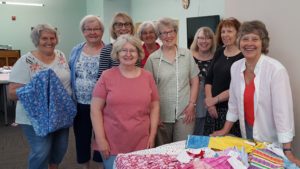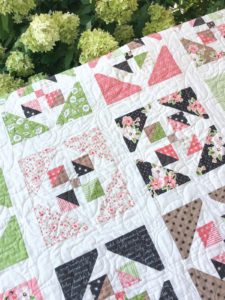 WHAT IF?!
(Women Having Adventures in Faith Together)
What if you wanted to try something you have never done before? What if you had a supportive group of women to cheer you on?

ALL women, ages 18-100, are welcome to come and try something

new in a fun, nurturing and supportive environment.
PAINT NIGHT!
Monday, Feb 25th, Fellowship Hall
(see a sneak peek of the painting below)
PLEASE join for this event. Register below.
Contact Kathy Nissenbaum,
MORNING GLORY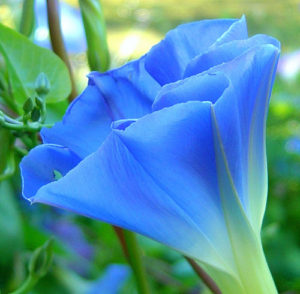 Meets on the second Monday of each month from 9:30-11:30am.

Activities include: Book Studies, Volunteering, Mission Work

Mission Fundraisers Include: Church-wide Garage Sale, candy sale and more.

Contact Bev Avers at bavers@insight.rr.com for more info
LILY CIRCLE
Meets on the third Thursday of each month at 7:00pm. Next meeting is Feb 21st.
Activities include: Chili Dinner, Cookie Walk, Book Studies, Used Book Sale (benefiting missions), and other events.
Contact Sue Scheu at rsuscheu@aol.com for more info.
All women are invited!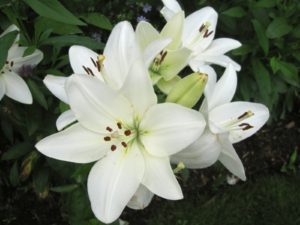 EMPTY NESTERS
Empty Nesters welcomes anyone with no kids at home to their gatherings. Both singles and couples are welcome. Empty Nesters meets periodically.
T & T 20S & 30S
T&T, 20s & 30s Young Adults group meets to grow in faith together through fellowship and events. Contact
DISCERNMENT
From time to time we gather folks for a class on Discernment. The class is a unique opportunity to explore Spiritual Discernment… that is, figuring out what God is trying to tell us, or where God is leading, or making a decision that seems that we should consider God's input. The class will be a commitment and a blessing all at the same time.
We meet for a total of 12 weeks. We will meet weekly for
3 weeks exploring what discernment means and how we do it. Then we will take a 6 week break from class, to practice what we've been learning, journaling and also read a book. Finally, we'll get back together for 3 weeks to debrief our time apart and explore what might be next.
THURSDAY MORNING GROUP
This group meets on Thursday mornings at 10:00am. We will be reading, Love Wins, by Rob Bell starting January 24th. All are welcome to join us to take in the fact that "Jesus' story is first and foremost about the love of God for every single one of us." Please register below. Books are available on the book cart in the Main Hall for $10.00
TUESDAY MORNING GROUP (TMG)
This group meets on Tuesday mornings at 10:00am.

This group is led by

Dave Woodyard and

does a variety of studies from the Old Testament, New Testament, as well as other studies. We are currently in a 4-week study, "Be Not Afraid-There Is Enough," taking a look at things that we fear and how the church responds to those fears. The next topic is race on Tues, Feb 19th.
THURSDAY EVENING GROUP
This class meets on Thursdays at 7:00pm. This class for women is perfect for our life and times. We deal with many different seasons in our lives. We will be reading "When God Doesn't Fix It," by singer/author Laura Story starting January 10th. Examine the twists and turns that took place in the lives of the author, many of the heroes of the faith and in our own lives. And how God uses crises, flaws and brokenness to impact people and situations around us for good.
FINDING GOD IN BEST SELLERS
We find God in unlikely places. Each month read a different book for discussion with the group. Upcoming reads:
March 6th: A Brilliant Death by Robin Yocum
April 3rd: Beneath a Scarlet Sky by Mark Sullivan
Facilitated by Joy Waldron
1st Wed of the month
THROUGH THE BIBLE IN ONE YEAR

The fourth session starts Tuesday, March 19 through April 16 at 6:30pm. Join Pastor Katya Brodbeck in the reading of the Bible. Have you always wanted to read the whole Bible? Is it on your bucket list? The group will be meeting in small segments for four-five weeks at a time to discuss and be together and then taking breaks in between for reading on our own. Read the whole Bible with the support of community.
If you have any questions, contact
PASTOR'S WEEKLY BIBLE STUDY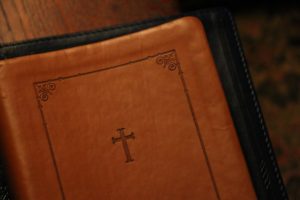 This study meets Wednesdays from
6:00-7:00pm in Room 108N. Pastor Larry Brown invites you to join others in discussion of upcoming Sunday preaching text. The group studies the scripture that is the basis for the preaching, through open discussion and shared discovery. No curriculum needed.
Bring a Bible if you have one and come as your schedule permits, the door is open. If you have any questions or would like to discuss something specific, feel free to email larrybrown@powellumc.org.
DISCIPLE III FAST TRACK
"Remember Who You Are" is in progress for the 2018-2019 year.
Jeff Firkins and Kim La Rue leading.
If you have completed Disciple I, there will be a new Disciple IV, Under the Tree of Life, starting Fall 2019.
Watch for upcoming dates!
WINTER WOMEN'S BIBLE STUDY
Walk through the book of Numbers with an awesome group of ladies, reading, learning and being in fellowship in God's Word. The only book needed is a Bible. It is recommended to read Genesis, Exodus and Leviticus before class begins.
This
study begins Tuesday, February 12th from
Childcare is provided.
Facilitated by Rebecca Brownlee
WOMEN'S H2O
(Heaven, Holy Spirit & Optimism)
Women of all ages are invited to share in study, prayer and fellowship Friday morning's from 9:30-11:30am. We will be reading, "You Are Free: Be Who You Already Are," by Rebekah Lyons starting January 18th. God has plans for something specific if we have ears to hear the still small voice. In the author's vulnerable voice, there is a prophetic call for women to become who they've already been designed to be. Please register below. Books are available on the book cart in the Main Hall. If you have any questions,
UPPER ROOM DEVOTIONS
Bring your
Upper Room
devotional book and join us! Discussions each week will be from the previous Wednesday entry
. Copies of the
Upper Room
are located next to the Welcome Center.

Meets in the Chapel:

This class will be reading, "4 Agreements: A Practical Guide to Personal Freedom," by Don Miguel Ruiz starting December 7th. A study that reveals the source of self-limiting beliefs that rob us of joy and create needless suffering and that can transform our lives to a new experience of freedom, true happiness and love.
Meets:
Second Friday of every month at 12:30pm. If you have any questions, please contact Kim at
kimlarue@powellumc.org
.
You can join in at any time and all are welcome!
LIVE WEBCAST ADVENT STUDY
Previous Recordings:
Week 2: December 5th
Week 3: December 12th
Week 4: December 19th