MEN OF IRON
The group meets weekly on Mondays from 6:30-8:00pm and is studying, "Mere Christianity,"
by C.S. Lewis.
The group then goes to Gallo's on Grace Drive for fellowship from 8:15-9:30pm.
Our men's group provides an opportunity for fellowship and study as we sharpen our minds and forge our faith.

All men are invited to attend our weekly study.
YOUNG AT HEART
Well-seasoned travelers on Life's road are welcome at Young at Heart! Young at Heart gather on the second Thursday of the month.
Bible study will resume September 11 at 10:00 am in Room 101N.
For more information c
ontact
CONNECTING THREADS
This creative group meets the third Monday of every month at 9:30 am to connect through Christian fellowship, prayer, and the creation of quilts to give away! All are welcome, even if you don't sew!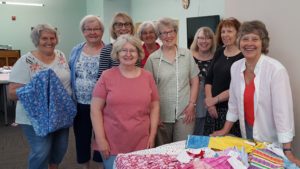 WHAT IF?!
(Women Having Adventures in Faith Together)
What if you wanted to try something you have never done before? What if you had a supportive group of women to cheer you on?
ALL women, ages 18-100, are welcome to come and try something
new in a fun, nurturing and supportive environment.
We will be adventuring Oct 21st at Marmon Valley Farms for a 1-hour horseback trail ride. Cost is $25.00.All are invited to attend if you have never ridden. There will be instructional time. We will leave the church at 12pm for a 1:30pm ride. Space is limited so reserve your spot!
Contact Kathy Nissenbaum,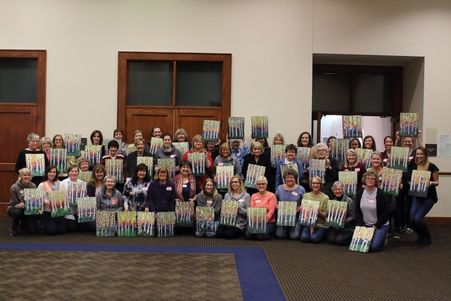 MORNING GLORY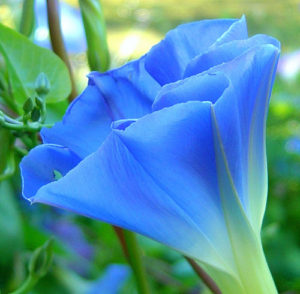 Meets on the second Monday of each month from 9:30-11:30am.
Activities include: Book Studies, Volunteering, Mission Work
Mission Fundraisers Include: Church-wide Garage Sale, Christmas Candy Sale
Contact Bev Avers at bavers@insight.rr.com for more info
All women are invited!
LILY CIRCLE
Meets on the third Thursday of each month at 7:00pm.
Activities include: Chili Dinner, Cookie Walk, Book Studies, Used Book Sale (benefiting missions), and other events.
Contact Sue Scheu at rsuscheu@aol.com for more info.
All women are invited!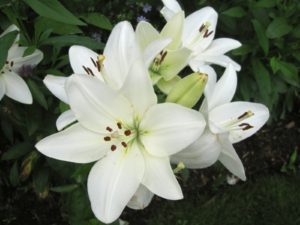 EMPTY NESTERS
Empty Nesters welcomes anyone with no kids at home to their gatherings. Both singles and couples are welcome. Empty Nesters meets periodically.
T & T 20S & 30S
T&T, 20s & 30s Young Adults group meets to grow in faith together through fellowship and events. Contact
DISCERNMENT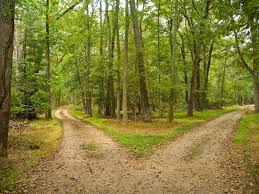 From time to time we gather folks for a class on Discernment. The class is a unique opportunity to explore Spiritual Discernment… that is, figuring out what God is trying to tell us, or where God is leading, or making a decision that seems that we should consider God's input. The class will be a commitment and a blessing all at the same time.
We meet for a total of 12 weeks. We will meet weekly for
3 weeks exploring what discernment means and how we do it. Then we will take a 6 week break from class, to practice what we've been learning, journaling and also read a book. Finally, we'll get back together for 3 weeks to debrief our time apart and explore what might be next.
THURSDAY MORNING GROUP
This group meets on Thursday mornings at 10:00am and is reading "Christianity & World Religion" by Adam Hamilton.

In our world of diversity understanding and respecting our neighbors of other faiths is critical. Join us for some great discussion.
TUESDAY MORNING GROUP (TMG)
This group is led by
Dave Woodyard and
does a variety of studies from the Old Testament, New Testament, as well as other studies. The group meets on Tuesday mornings at 10:00am and is reading, "If Grace Is True," by Philip Gulley. We will explore the magnitude of God's grace in our lives.
You are invited for any or all of the sessions!
THURSDAY EVENING GROUP
This class meets on Thursdays at 7:00pm and is studying "Elijah Spiritual Stamina in Every Season" by Melissa Spoelstra. This class for women is perfect for our life and times. We deal with many different seasons in our lives. Please join us to experience the discussion with women who will help us think about things from new perspectives and affirm our worth as a Christian disciple.
FINDING GOD IN BEST SELLERS
We find God in unlikely places. Each month read a different book for discussion with the group. Upcoming reads:
Nov 7th: Carnegie's Maid by Marie Benedict
Dec 5th: The Day the World Came to Town by Jim Defede
Jan 2nd:
The Good Pilot
by Alexander McCall Smith
Feb 6th: Extraordinary Life of Sam Hell by Robert Dugoni
March 6th: A Brilliant Death by Robin Yocum
April 3rd: Beneath a Scarlet Sky by Mark Sullivan
Facilitated by

Joy Waldron
THROUGH THE BIBLE IN ONE YEAR

Beginning with the first session on Tuesday, October 2nd through October 30th at 6:30pm, join Pastor Katya Brodbeck in the reading of the Bible. Have you always wanted to read the whole Bible? Is it on your bucket list? The group will be meeting in small segments for four-five weeks at a time to discuss and be together and then taking breaks in between for reading on our own. Read the whole Bible with the support of community.
If you have any questions, contact
PASTOR'S WEEKLY BIBLE STUDY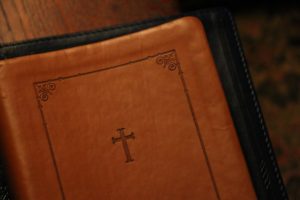 This study meets Wednesdays from 6-7:00pm in Room 108N. Pastor Larry Brown invites you to join others in discussion of upcoming Sunday preaching text. The group studies the scripture that is the basis for the preaching, through open discussion and shared discovery. No curriculum needed.
Bring a Bible if you have one and come as your schedule permits, the door is open.
If you have any questions or would like to discuss something specific, feel free to email
larrybrown@powellumc.org
.
DISCIPLE III FAST TRACK
"Remember Who You Are" begins Wednesday September 5th at 7pm. If you have completed Disciple I, come join us for "Remember Who You Are" and study the Old Testament Prophets and the Letters of Pa
ul. Jeff Firkins and Kim La Rue leading. For more information contact Kim La Rue.
FALL WOMEN'S BIBLE STUDY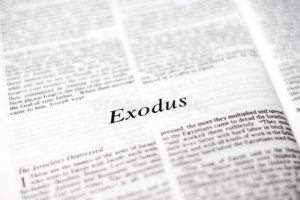 This study meets Tuesdays from 6:30-8:00pm.
This is a
10-week DISCIPLE Bible study. Walk through Exodus verse by verse to learn and understand this book in the Bible. The only book needed is a Bible. Don't have one? Ask Rebecca. Childcare is provided.
ALL ARE WELCOME!
BOOK STUDY
Join Dave Holliday in reading "Unafraid:Living with Courage and Hope in Uncertain Times" by Adam Hamilton. This study begins Wednesday September 19th at 7:00pm. We know Jesus tells us, "Do not be afraid," but with everything going on in the world, how is it possible not to be anxious. Join us for relevant discussion and good discussion.
This class is full.
Please watch for another opportunity.
WOMEN'S H2O
(Heaven, Holy Spirit & Optimism)
Women of all ages are invited to share in study, prayer and fellowship
Friday morning's from 9:30-11:30am
and is studying,
"Elijah, Spiritual Stamina in Every Season"
by Melissa Spoelstra. Discussions will help us think about things from new perspectives and affirm our worth as Christian disciples. Books can be purchased at the book cart for $10.00. You are invited to any or all of the weeks of this study! If you have any questions, contact
Betsy Effinger
.
UPPER ROOM DEVOTIONS
Bring your
Upper Room
devotional book and join us! Discussions each week will be from the previous Wednesday entry
. Copies of the
Upper Room
are located next to the Welcome Center.

Meets in the Chapel:
Mondays
8:45am-9:45am,
facilitated by
Pat Parren
facilitated by Bev Avers.

This class is currently reading, "Unafraid" by Adam Hamilton. This study will help identify fears and discover practical steps for overcoming them…all in the light of Scripture and a faith that promises again and again that we can live with courage and hope.
Meets: Second Friday of every month at the Wine Bistro on Rt 23.
You can join in at any time and all are welcome!
SUMMER LIVE WEBCAST BOOK STUDY
Pastor Larry Brown invites you to participate in a four week LIVE webcast study on Tuesday evenings at 8:00pm July 31st, August 7th, 14th, and 21st or through recorded sessions to fit your schedule.
Here is this week's LIVE webcast link.
The link for Session 1 recorded webcast is below.
The link for Session 2 recorded webcast is below.
The link for Session 3 recorded webcast is below.
The link for Session 4 recorded webcast is below.