LOOKING AHEAD…MARK YOUR CALENDARS
February 1st: Journal Virtual Parade. Take a photo of you and your journal page from Sunday School. Send photos to Ms. Rebecca by 2/1.
Scroll down for more details on these and other events.
This is what is scheduled as of now…
Keep checking to see New Things Added…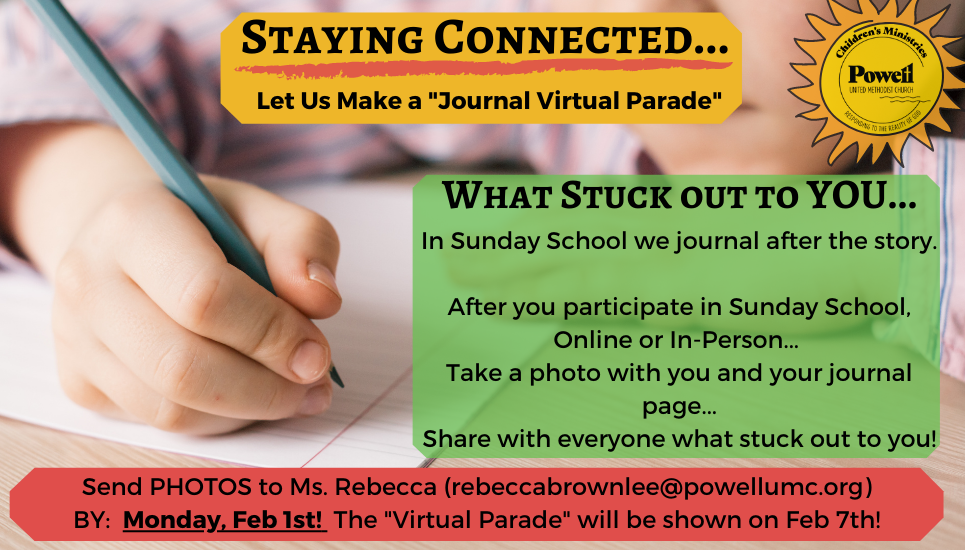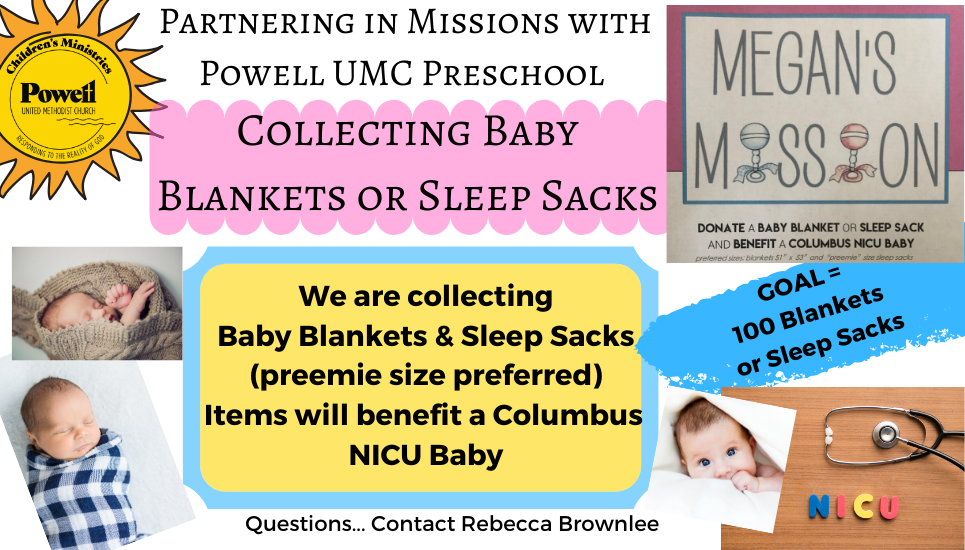 Children In Mission: We will be collecting baby blankets and sleep sacks (preemie sizes needed) for Meghan's Missions. They will be given to a Columbus NICU baby. Many babies come into this world that need a little extra help, the blankets and sleep sacks will help the babies and families in a challenging situation starting life in the NICU.
Donate today and help a baby!

MOPS meetings are suspended until further notice.
The group meets on the first and third Wednesdays of the month from 9:15-11:30 am.
Childcare is provided as well as breakfast!
For more information click HERE.
For more information about MOPS, check out the national site at

mops.org.