"Growing together in faith to share God's love and change the world."
Serving in Mission
Powell UMC shares God's love in mission by working to meet existing needs through mission partnerships and responding to emerging needs. The PUMC Missions Team and pastors evaluate and coordinate mission projects. For more information or to join the Missions Team, contact katyabrodbeck@powellumc.org. Click below to see all the mission partners and projects that Powell UMC is currently engaged in.
Support the Kairos weekend at the Ohio Reformatory for Women, October 6th-9th. Volunteers will be surrounding 30 residents with the unconditional love of Jesus. Our Lily Circle, Sunday School and youth are supporting this weekend financially and with AGAPE art. You can contribute by praying for the ladies at a specific time, sponsoring a meal ($10) for a resident, attending the closing ceremony, or making a donation. Please see Gillian at the table in the Main Hall on Sunday morning to sign up.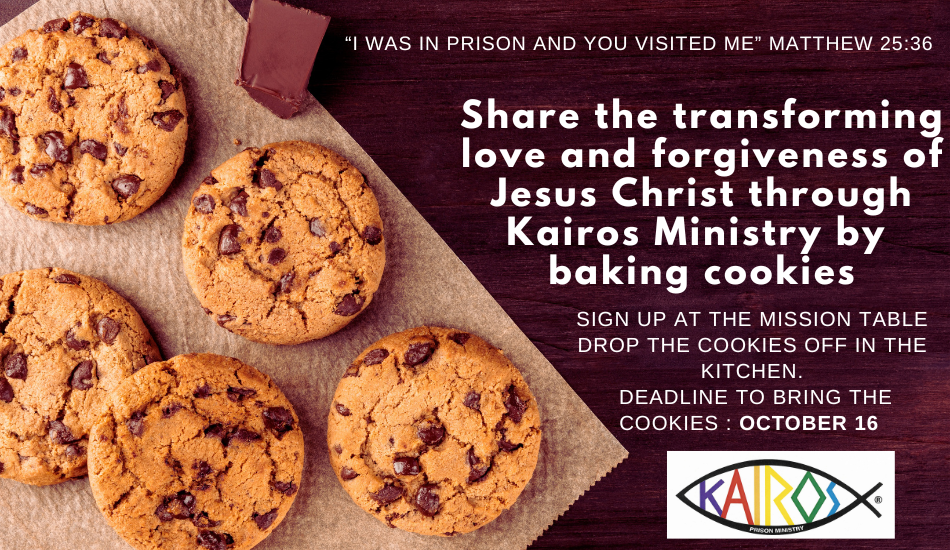 Share the transforming love and forgiveness of Jesus Christ by baking cookies through Kairos Ministry that is committed to impact the hearts and lives of incarcerated men, women and youth as well as their families, and to become loving and productive citizens of their communities. If you would like to bake and donate cookies, sign up at the missions table or online. Deadline is Oct. 16. With questions, contact Lee Burnside, 330-618-3828, or burnsidelr@gmail.com.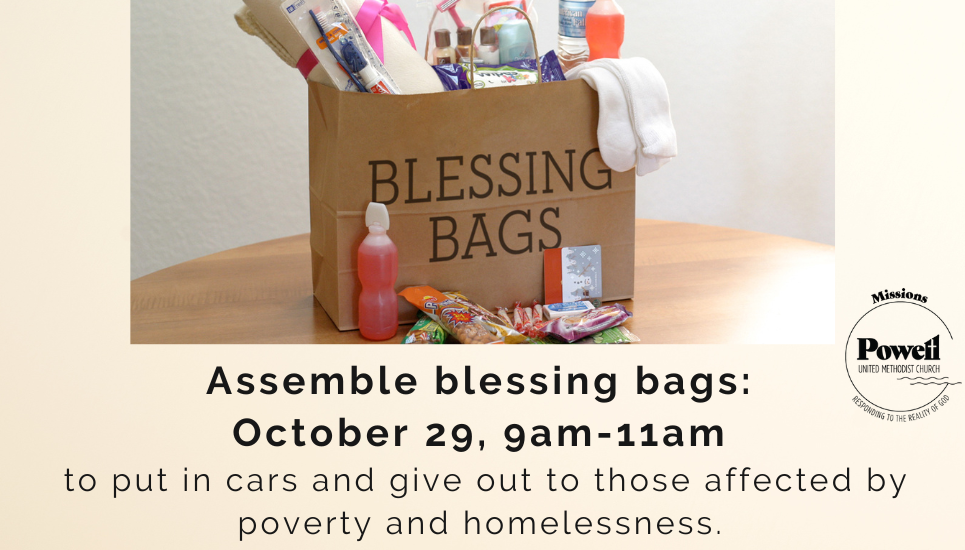 Assemble Blessing Bags to put in cars and provide for those affected by poverty and homelessness that you see , Saturday, Oct 29th 9am-11am, Fellowship Hall. The Mission team will provide all the necessary items to fill the bags. All ages are welcome. To register, click HERE.
Below is a list of our mission partners and opportunities to serve:
If would like a copy of our Serving In Mission opportunities, click

HERE

.
Justice Issues
Arrival Team to welcome refugees to Columbus area
Mission Trips and Day Missions
Community Meal,
November 10 and 11
Mission Trip to Western Kentucky Oct 19-23